Danilo leads a meeting with leaders of the US PLD and takes stock of the current political situation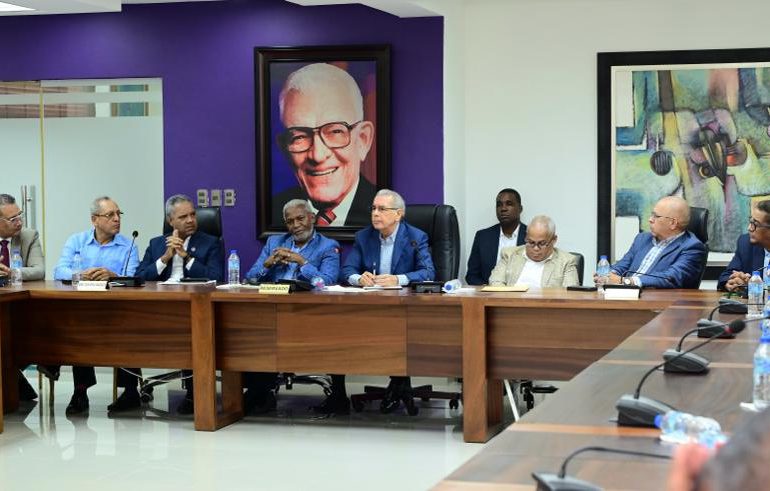 Santo Domingo.- Former President of the Republic, Danilo Medina, and the President of the Liberation Party (PLD) recently convened a meeting with the leaders of the party's various sectional committees in the United States.
Joined by members of the Political Committee, Melanio Paredes and Alexis Lantigua, who respectively serve as the Campaign Liaison in the United States and the head of the Secretariat for Dominicans Abroad, the PLD President engaged with fellow party members from Circumscription One of the Foreign region, specifically from the United States.
The discussion during the meeting, held in the Professor Juan Bosch Hall of the PLD Presidential Office in the university area, covered a range of topics. These included the current political climate, progress within the internal electoral process, the positive trajectory of the presidential candidate Abel Martínez, and efforts aimed at securing victory among the Dominican diaspora.
In addition to the party leaders based in the United States, there was also a representation from the External Sector that supports the candidacy of Abel Martínez. This group is currently visiting the country at the invitation of the mayoral candidate and Mayor of Santiago.
The leaders of the PLD residing across various states in North America have been studying the exemplary municipal management model demonstrated by Abel Martínez's leadership of the Santiago de los Caballeros City Council. This approach positions Abel as a capable leader with the potential to effect positive change throughout the entirety of the Dominican Republic.