Protest on the Haitian side forces the closure of the border crossing in Elías Piña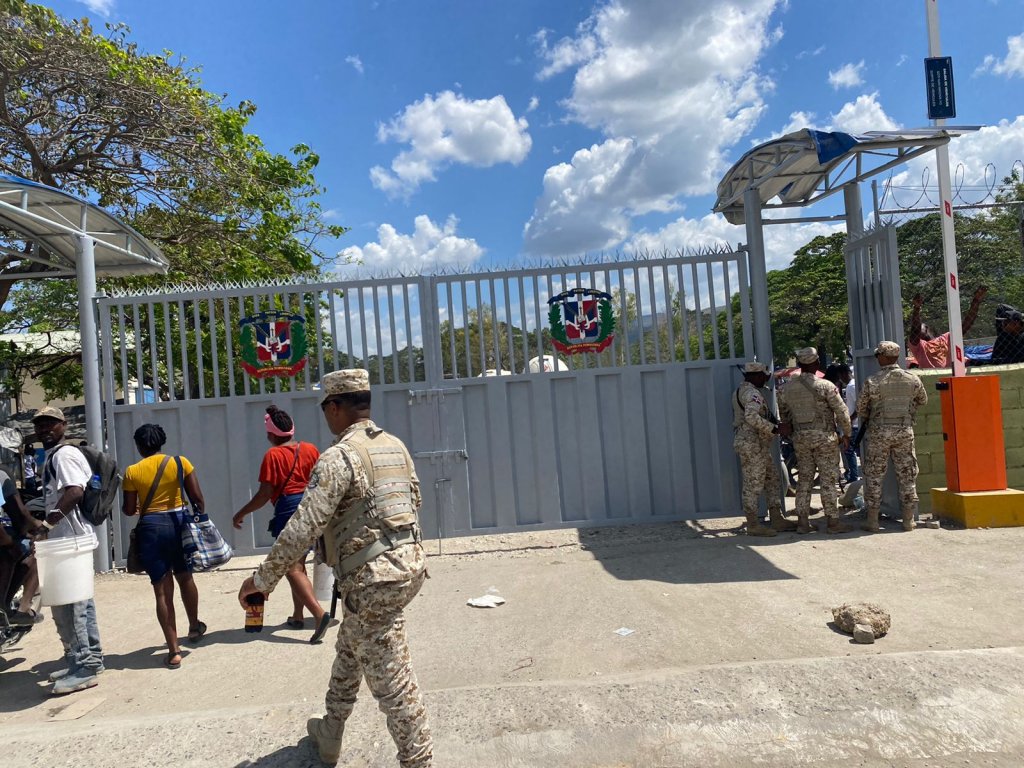 Elias Piña, DR.- The Ministry of Defense (MIDE) has clarified that the incident that transpired near the El Carrizal border crossing in Elías Piña, involving shots and detonations heard on the previous day, occurred within Haitian territory.
According to an official press release from the Ministry, on August 3, Dominican authorities apprehended a Haitian citizen named Mackenson Tenvul, who was receiving medical treatment in the Dominican Republic and was sought by Haitian authorities. Tenvul was subsequently handed over to the Haitian National Police through the Jimaní border crossing.
Sources have indicated that the protest and subsequent events were initiated by individuals associated with Tenvul, who engaged in a confrontation with Haitian National Police agents and members of Haitian Customs security. These individuals were demanding Tenvul's release.
MIDE underlines that all these occurrences transpired exclusively on the Haitian side of the border. To ensure safety, Dominican authorities temporarily closed the El Carrizal border crossing at 1:15 p.m.
According to the report from CESFRONT (Specialized Border Security Corps), the sounds of detonations and gunshots were heard within Haitian territory, prompting Haitian citizens to seek shelter around the Haitian customs area. The situation normalized after approximately 90 minutes, and the pedestrian gate at the border crossing was reopened.
MIDE has emphasized that the protests and confrontations did not extend to the Dominican side at any point. In their official communication, the institution asserts that these events remained confined to the neighboring country's territory and did not spill over into Dominican territory.