Hoy newspaper staff celebrates 42nd anniversary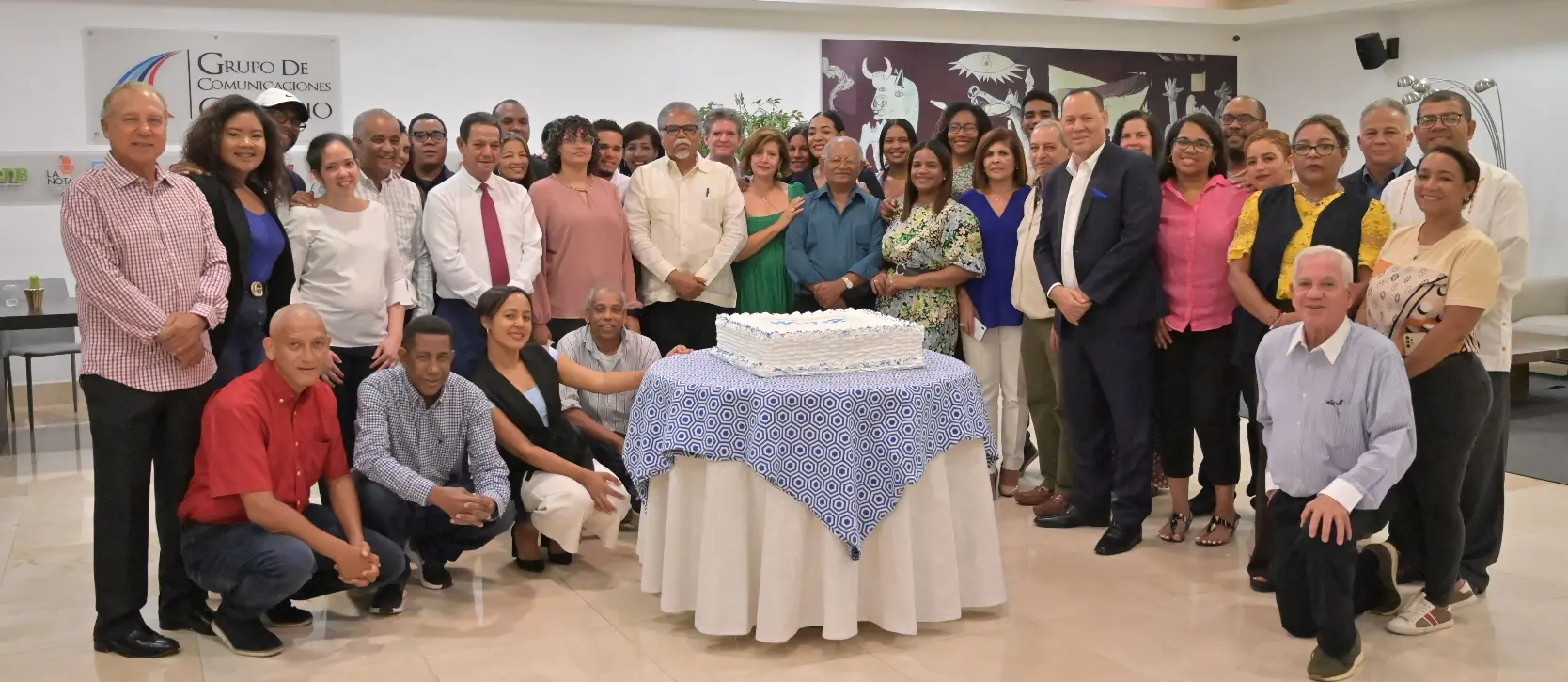 Santo Domingo.– In a pleasant, relaxed atmosphere, executives and employees celebrated yesterday the 42nd anniversary of the founding of Hoy newspaper in a ceremony in which the practice of journalism as a defender of the best interests, promoter of democracy, and plurality of opinions was exalted.
Hoy is a source often cited here at Dominican Today.
The activity, in the conference room of Hoy newspaper, was headed by its director Bienvenido Álvarez, together with José Alfredo Corripio, president of the newspaper; the general administrator, Gema Hidalgo; the deputy director Nelson Marrero; the editor-in-chief Marién Aristy Capitán and the editor of Hoy Digital Milizen Uribe.
"We continue to move forward. I hope that everyone remembers that our task is to make the best newspaper possible every day, no matter the circumstances, that is the challenge of those of us who work in a medium," said Alvarez Vega, who has been the director of Hoy newspaper since 2008.
He said, "There is still a society, and for a long time, that I believe needs us. There are many problems to elucidate, many conflicts, and that is the role of the press: to be a kind of public square to discuss the needs, to identify them, to claim them, to ask, to encourage… So let us be creative, let us be firm, let us be ethical, and let us claim…".
He described as icons of Hoy the journalists Evaristo Rubens, Minerva Isa, Jacqueline Ventura, and Livio Oleaga, production director, who are part of the founding team of this newspaper.
José Alfredo Corripio Alonso, president of Hoy newspaper, said that "we continue to make the newspaper as he, José Luis Corripio Estrada, wanted, a newspaper with journalistic excellence as he imagined it from the day he founded it 42 years ago and following the same goals that he pursued, which was to promote democracy and a plurality of opinions, allowing everyone to express their opinions."
He praised his father's vision in founding this newspaper in 1981. "Dad has always had a special passion for journalism. At the age of 15 he was running his La Salle High School newspaper. He is and continues to be a great entrepreneur, as he has demonstrated. We know that his passion is journalism," he said.