"Law and Order" or "Protect and Serve" What does the public think about the change in the Police motto?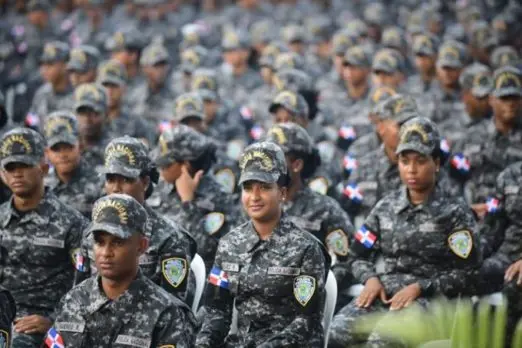 "Law and Order" or "Protect and Serve" What does the population think about the change of motto of the Police?
Santo Domingo.- As part of a strategy of rapprochement with the citizenry and of the internal reform of the National Police, the police force announced a change in its motto to dissolve its authoritarian image this week.
From "Law and Order," the PN will now have as its logo "Protect and Serve," the same one used by countries such as Haiti and Panama.
When asked the newspaper's cybernauts, 163 people voted in favor of the new slogan, "Protect and Serve," against 82 of those who preferred the previous one.
But on Twitter, the results were reversed, and out of a universe of 718 votes, 53% preferred the current slogan, and 47% liked the new format.
This proximity strategy implemented by the Police is immersed in the reform implemented for almost three years. It aims to clean up the institution and turn it into an entity close to the citizens.