Abel Martínez and other PLD leaders react to Abinader's renomination announcement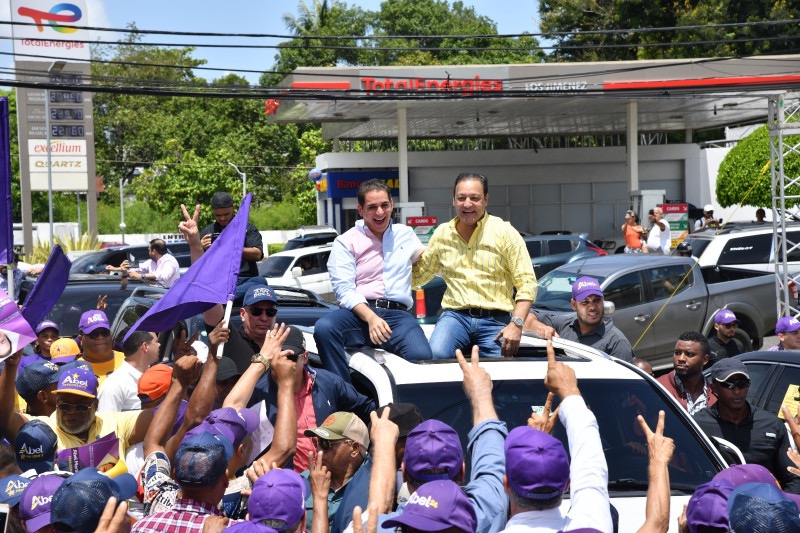 Santo Domingo.- The announcement by President Luis Abinader that he will seek re-election has garnered reactions from various leaders of the Dominican Liberation Party (PLD), including its presidential candidate Abel Martínez. Martínez stated that in 2024, Abinader will face criticism for his governance, including issues related to food prices, fuel costs, the healthcare system, public services deterioration, blackouts, and education. He emphasized that Abinader will face tough competition in the upcoming elections.
Legal secretary of the PLD and Senate candidate for the National District, José Dantés, expressed doubt that Abinader could achieve re-election considering the challenges the people have faced during his tenure. He cited concerns over living conditions, electricity rates, and citizen insecurity.
Senator from Elías Piña and PLD Political Committee member, Yván Lorenzo, predicted that President Abinader should prepare for defeat in the next presidential elections due to Abel Martínez's candidacy for the PLD. Lorenzo highlighted issues such as fuel costs, citizen insecurity, and high electricity rates that could impact the President's chances.
These reactions reflect the PLD's critical stance on President Abinader's governance and their belief that his re-election bid may face significant challenges in light of the current issues facing the country.