Abinader: Dominican Pact for Water 2021-2036 is a national agreement for life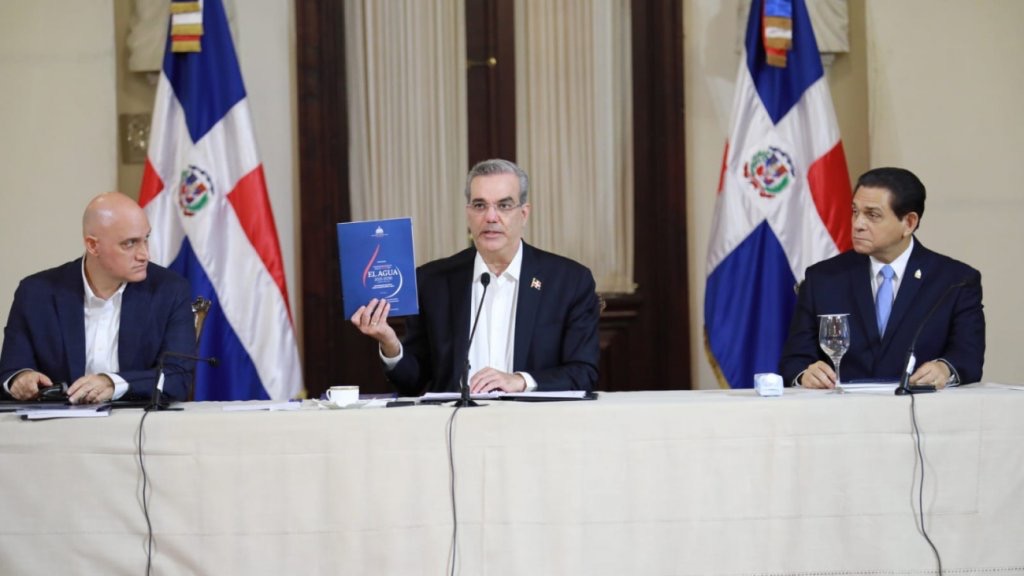 Santo Domingo.- President Luis Abinader emphasized the significance of the Dominican Pact for Water 2021-2036 during its signing, describing it as a national commitment essential for life itself, as water is a fundamental resource for human existence. He stressed the urgency of immediate actions across all sectors of society to address water-related challenges in the short, medium, and long terms.
Abinader revealed that the investment in water infrastructure is set to increase to around $600 million per year starting from the next budget. The pact encompasses 38 actions that unite government bodies, academic institutions, environmental organizations, private enterprises, municipalities, and political parties. These actions aim to ensure the governance, management, preservation, and care of the vital water resource in the Dominican Republic.
The President's comments were made during the signing event, attended by over 100 representatives from various organizations and institutions. President Abinader urged efficiency in the water sector and emphasized that the responsibilities associated with water management extend to the entire Dominican society.
The Dominican Pact for Water 2021-2036 emerged from comprehensive consultations and dialogues facilitated by the Water Cabinet, coordinated by the Ministry of Economy, Planning, and Development. These discussions involved 1,235 participants from government organizations, civil society, and congressmen across all 32 provinces of the country.
Through these consultations, 259 points of improvement and 1,261 generating causes were identified. The pact acknowledges water's status as a scarce and vital natural resource, and its signing underscores the nation's commitment to shaping a sustainable water management strategy for the years to come.