List of patients treated in private centers in San Cristóbal after the explosion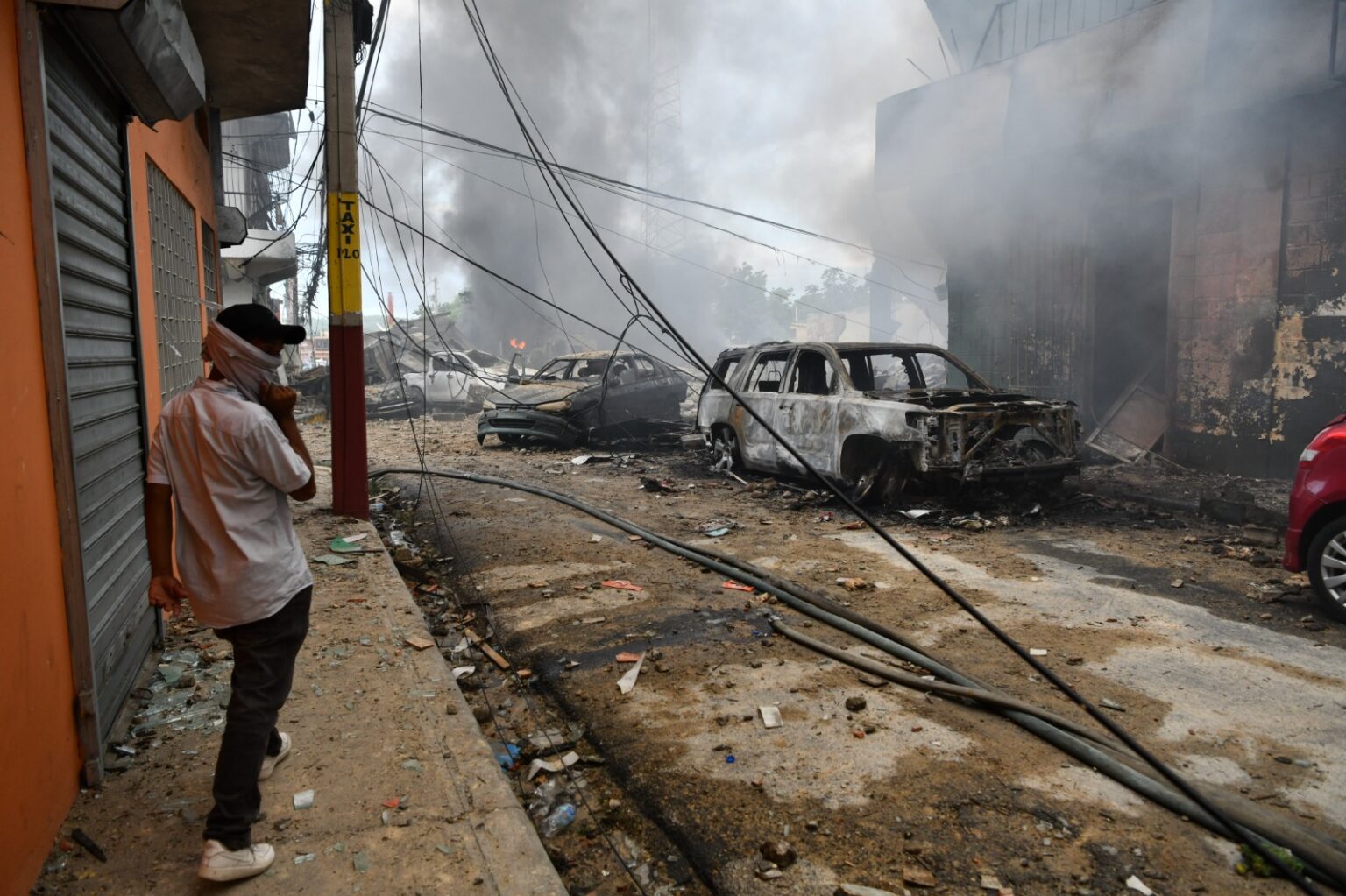 Santo Domingo.- Following the explosion that occurred in the downtown area of San Cristóbal on Monday afternoon, the Provincial Health Directorate of the region has provided an update on the individuals who were affected and have been treated in private medical centers.
According to the institution, the following individuals are admitted to the Dr. Bethancourt Medical Center: Carlos Veras, aged 53, with second-degree burns covering 35% of the body surface; Caridad from Biscay, aged 42, who is in stable condition and recovering.
At the Constitution Medical Center, the following patients have been admitted: Belkis Tejeda, aged 54; Juan Heredia, aged 38, who is in the surgery area; Agueda de los Santos, aged 59; Wilfredo de la Rosa, aged 53, who is under intensive care; Gissel Alcantara, aged 44; Alondra Sepulveda, aged 41; Emmanuel Nolasco, aged 26; María Rodríguez, aged 49; and Calixto Félix, aged 49, who unfortunately passed away.
Additionally, those admitted to the San Cristóbal Clinic include: Dinarah Mariñez, who suffered hand trauma; Domingo Peguero, with head trauma; Estiben del Rosario, who inhaled a chemical substance; Junior Brito, who also inhaled a chemical; Jorge Luis German, aged 34; Cristian Valenzuela, aged 21; Rosahilda Pérez, aged 26; Justina Javier, aged 54; and Miosotis Romero, aged 41.
Lastly, individuals admitted to the Dr. Rafael J. Mañón Provincial Hospital include: Juan Guerrero, aged 39; Jesus Javier, aged 14; Yaiselt Rojas, aged 5 months; and Donmy Vizcaíno, aged 22. The health authorities are providing necessary care and treatment to these individuals as they recover from the aftermath of the explosion.