National mourning for the 27 deaths caused by the explosion in San Cristóbal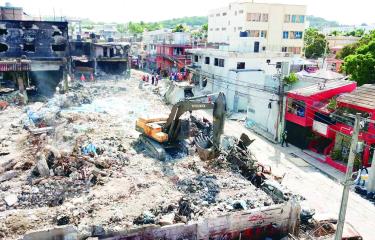 San Cristobal.- Yesterday, the Emergency Operations Center (COE) confirmed that the death toll resulting from the explosion in the province has tragically reached 27 individuals. Fortunately, there are no longer any missing persons reported. The count of injured individuals remains at 59, with some of them being in critical condition and under intensive care due to the seriousness of their injuries.
Retired General Juan Manuel Méndez, who leads the COE, stated that the identification process for the bodies is ongoing. So far, 25 bodies have been handed over to the National Institute of Forensic Sciences (Inacif) to undergo the necessary identification protocols before being released to their respective families. Additionally, Inacif retrieved one more body during the night.
At present, the authorities have not initiated an investigation to ascertain the cause of the tragic incident.