PLD announces march for Saturday in the National District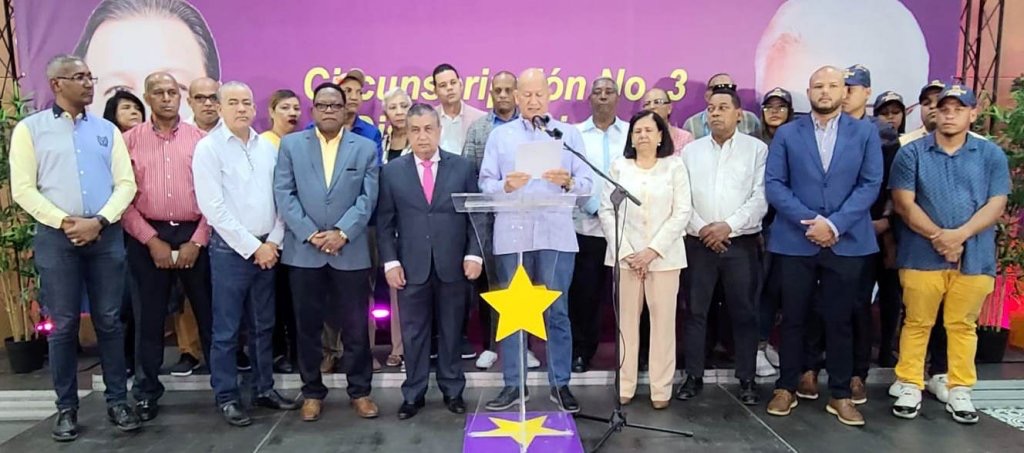 Santo Domingo.- The Dominican Liberation Party (PLD) has announced a march for Saturday, August 19th, in Electoral District No. 3 of the National District. The party emphasizes that this march is fully protected by laws, the Constitution of the Republic, and jurisdictional decisions regarding freedom of transit, political participation, and the expression and dissemination of thoughts.
William Espinosa, President of the PLD in that geographical area, made the announcement during a press conference held at the Reinaldo Pared Pérez National House. He was accompanied by Miriam Cabral, the liaison in the constituency, and deputy Gustavo Sánchez, both members of the Political Committee and PLD leadership in that region.
The march, named the "March for Hope," will be led by the PLD's presidential candidate, Abel Martínez, along with leadership from the geographical area and party authorities. Starting at 3:00 PM on August 19th, the march will commence at 18th Street and Central Corner in Gualey, passing through Espaillat expansion, April 24, Las Cañitas, Simón Bolívar, Capotillo, and concluding on Avenida Duarte.
Espinosa invited citizens, both men and women, as well as the young population of the capital who have been affected by government-related challenges, to join the march through the streets of the traditional North Zone of the Capital. He emphasized that Abel Martínez represents the genuine hope of the Dominican people, ensuring the return of a better country and a government that moves away from improvisation and chaos.
The PLD organized this event in solidarity with the just popular demands against high prices of food and medicine, unemployment, power outages, insecurity, deteriorating services, and other challenges leading to a sense of distress and despair, especially in the capital's neighborhoods.
Espinosa highlighted that the PLD, known for embracing social causes historically, has plenty of reasons to support the demands that focus on education and better opportunities for the youth. He assured that the PLD will be accompanied by the movements of the External Sector, organized under the slogan "Better With You," and emphasized that the party's vast experience in organizing such events ensures the order and security of the march.