The US begins the "fight" against excessive use of pretrial detention in the Dominican Republic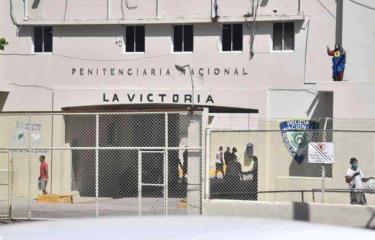 Santo Domingo.- The "Dominican Justice Initiative" (IDJ), a project of the Hispanic Leadership Fund, has been established with the purpose of raising awareness about the prevalent and excessive use of pretrial detention in the Dominican Republic. This initiative aims to advocate for a just and transparent judicial system that adheres to international standards and respects the presumption of innocence, fair trials, and human rights.
Highlighting the urgency of the situation, the IDJ asserts that the high number of individuals held in pretrial detention violates fundamental principles and contributes to prison overcrowding. In 2022, a troubling 64% of the 25,711 inmates had not yet been convicted. The IDJ's website emphasizes that the organization's launch is an effort to generate critical awareness about the pressing situation in the Dominican Republic.
The establishment of the IDJ coincides with former US Congressman Connie Mack IV being hired by Donald Guerrero, a defendant in Operation Squid. Mack sent a letter criticizing the Attorney General's Office and accusing the government of using preventive detention as a political tool.
Notably, the Hispanic Leadership Fund also wrote to Secretary of State Antony Blinken expressing concern over the humanitarian crisis in the Dominican Republic. The letter stated that seven out of ten incarcerated individuals are held in pretrial detention, which could include US citizens or permanent residents. The organization urges the US government to take action and address the situation.
The IDJ's primary objective is to bring an end to the excessive use of pretrial detention in the Dominican Republic and to seek support from the US government for this cause.