Chamber of Deputies delivers 2 million pesos to help those affected by the San Cristóbal tragedy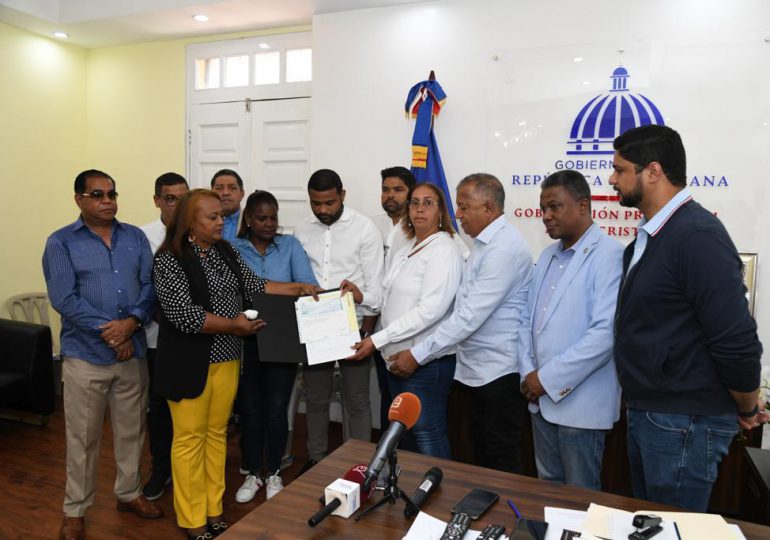 San Cristobal.- The provincial governor, Pura Dolores Casilla, received a check for disaster recovery from the Chamber of Deputies. The amount, totaling RD$19 million, was presented by the 10 deputies representing the southern province.
Each deputy contributed RD$1,890,000, at a rate of RD$10,000 per deputy, as per a resolution approved by the plenary. The remaining funds for the contribution were provided by the legislative body.
Governor Pura Casilla expressed her gratitude to the Chamber of Deputies, President Alfredo Pacheco, and the legislators for their solidarity and commitment to aiding those affected by the tragic event.
She clarified that the received funds would be deposited in a designated account, managed by the government and the directors of the Provincial Development Council. Emphasizing transparency, Casilla assured that the funds would be handled with complete openness and would directly benefit those affected by the disaster.
Margarita Tejeda, speaking on behalf of the Chamber of Deputies, extended gratitude to her colleagues for their collaboration. She described the contribution as a noble act of solidarity that will benefit the people of San Cristobal.
Deputies Margarita Tejeda, Dionisio de la Rosa, Frank Paulino, Ydenia Doñe, Gustavo Lara, Manuel Diaz, Otoniel Tejada, Tulio Jiménez, Frank Júnior, and Eddy Montás were present for the presentation of the contribution.