San Cristobal: Public Prosecutor points to Vidal Plast company for explosion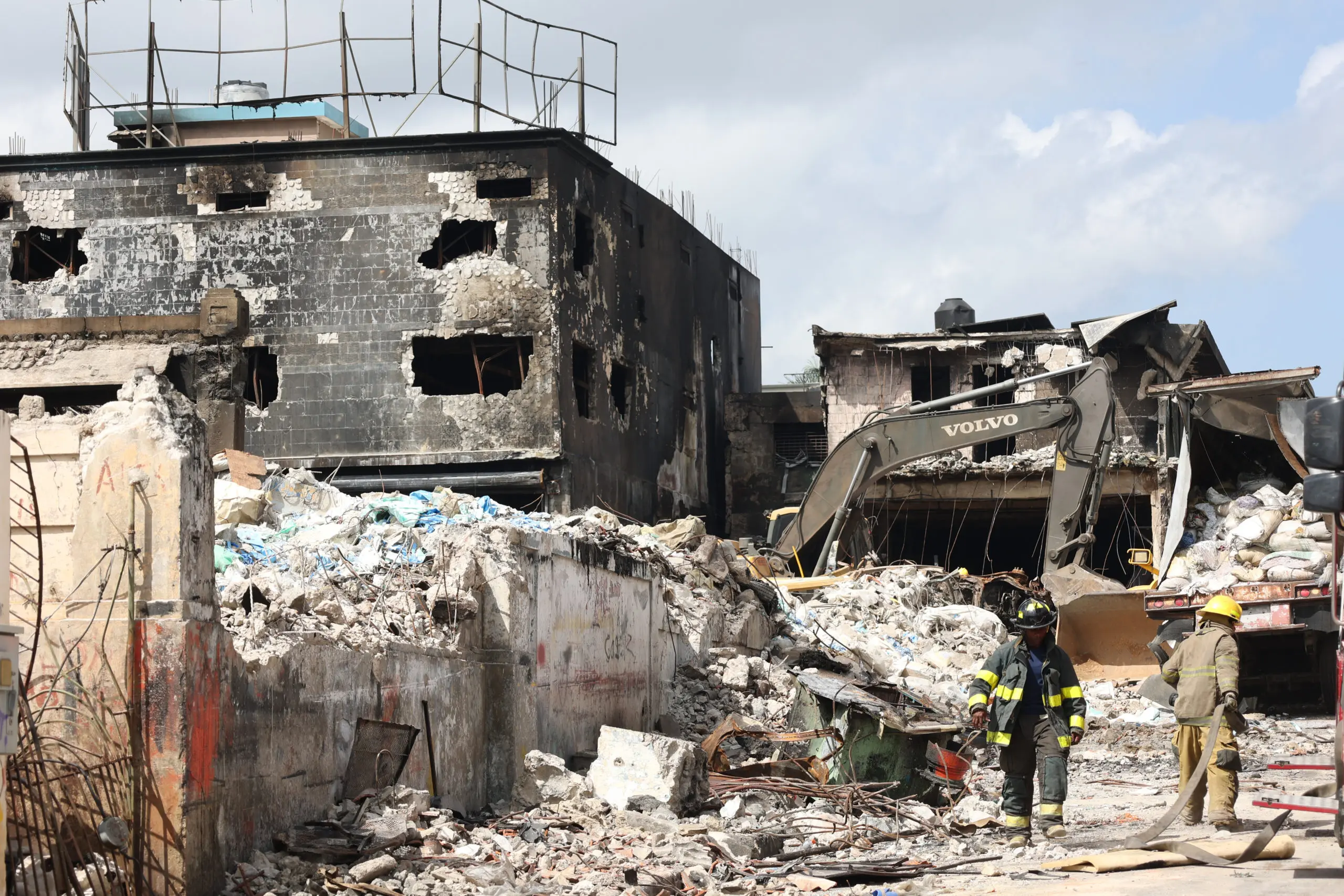 San Cristóbal begins to return to normal after the explosion that destroyed businesses and left dozens dead and wounded,/José de León
The Public Prosecutor's Office informed this Friday that it has proof that last March in the company where the fire occurred, in San Cristobal province, there was a fire caused by the contact between sparks and a chemical "and those responsible for Vidal Plast did not take any measures, despite knowing the high risk of their operations."
At the same time, the investigators are following an investigation protocol with the recovered bodies, of which seven have already been identified, according to the forensic and humanitarian standards applied by the National Institute of Forensic Sciences (Inacif) and the Ministry of Public Health. As a result of the tragedy, according to a note from the Public Prosecutor's Office, 31 people died.
"In the Public Prosecutor's Office we have several people under investigation. Since the explosion occurred and the fire started, the teams of the Public Prosecutor's Office have been mobilized with the support of the General Directorate of Prosecution of the Public Ministry", indicated Fadulia Rosa Rubio, head prosecutor of San Cristóbal.
Rosa Rubio explained that the prosecutors are following the due protocols in the investigations around the explosion at the Vidal Plast company facility, registered as a factory dedicated to "recycling and the purchase and sales of plastic materials in general."
"We all know that since last Monday San Cristobal and the whole country has as a priority the attention to the victims and the recovery of the bodies of the victims, but at the same time the Public Prosecutor's Office carries out its work to have an investigation that establishes the due responsibilities in this unfortunate tragedy," he said.