Book Fair will have outstanding soloists every night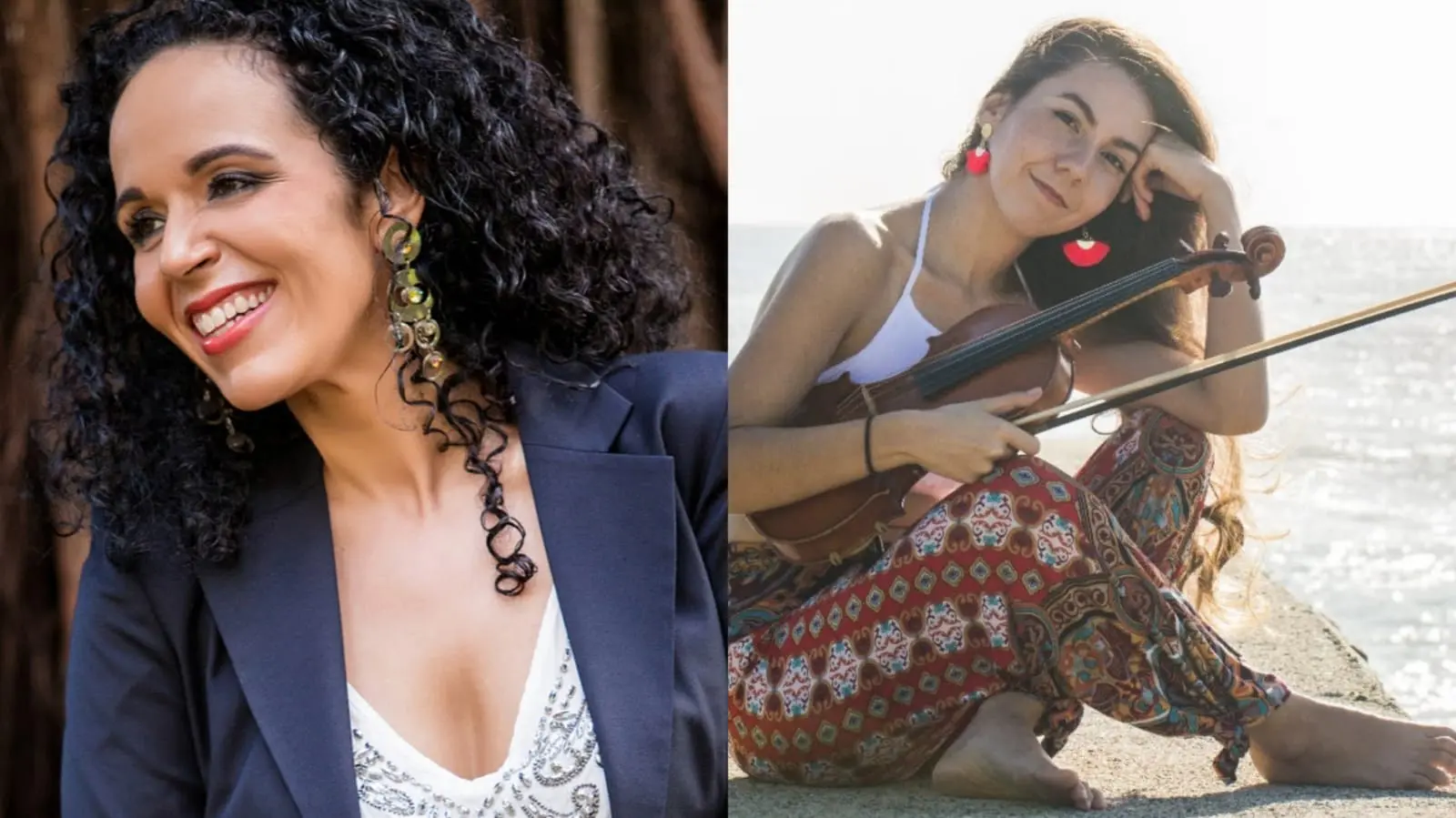 Marjorie Jiménez (left), and Constanza Liz
The Ministry of Culture is ready to celebrate the 25th anniversary of the country's most significant literary and cultural event from August 23 to September 3.
The Casa de la Música will have an attractive artistic program every night during the ten days of the XXV International Book Fair Santo Domingo 2023 (FILSD) for the closing of the literary and cultural days. The Ministry of Culture informed that outstanding soloists would liven up the fair atmosphere in the Sala de Encuentros in the Juan Lockward bar of the Eduardo Brito National Theater.
Among books, poetry, conferences, colloquiums, talks, and narratives, music could not be missing in this edition of FILSD 2023, which will take place in the Plaza de la Cultura Juan Pablo Duarte from Thursday, August 23 to Sunday, September 3.
Artistic line-up
From Friday, August 25 through Saturday, September 2, at 8:00 p.m. at the Juan Lockward bar, FILSD 2023 attendees will be able to enjoy the voices and music of soloists such as María del Mar, Lena Dardelet, Anne Ivone, Carolyn Rodríguez, Marjorie Jiménez, Constanza Liz, Benny Hilario, Flavia Núñez and La Última Bohemia.
Artist María del Mar will open the presentations on Friday, August 25, at the Sala de Encuentros. Lena Dardelet will follow her on Saturday, August 26; Anne Ivonne on Sunday, August 27; and Carolyn Rodríguez on Monday, August 28.
Likewise, Marjorie Jiménez will delight the audience with her beautiful songs on Tuesday, August 29, and Constanza Liz will continue the calendar of exquisite performances on Wednesday, August 30.
Benny Hilario will sing on Thursday, August 31, to continue on Friday, September 1, with the songs and music of Flavia Núñez.
The closing of the artistic presentations of La Casa de la Música of the Ministry of Culture will correspond to Florencia Blanco's "La última bohemia" on Saturday, September 2.
"FOR EVERYTHING THERE IS A BOOK. "
With the slogan "For everything there is a book," the FILSD 2023 is dedicated to Dominican writer Jeannette Miller and has Israel as a guest country.
The literary and cultural festival is planning more than 350 activities, including talks, conferences, colloquiums, poetry, book launches, music, and technological novelties, such as those in the Imagination Pavilion.
The public attending this celebration of culture and literature will enjoy around 35 daily activities in 13 modern pavilions and halls designed to capture the attention and interest of everyone during the ten days of the Santo Domingo International Book Fair, from 9:00 a.m., when the renovated Plaza de la Cultura opens its doors, until 9:00 p.m., closing time.