Violent eviction leaves group of families in the street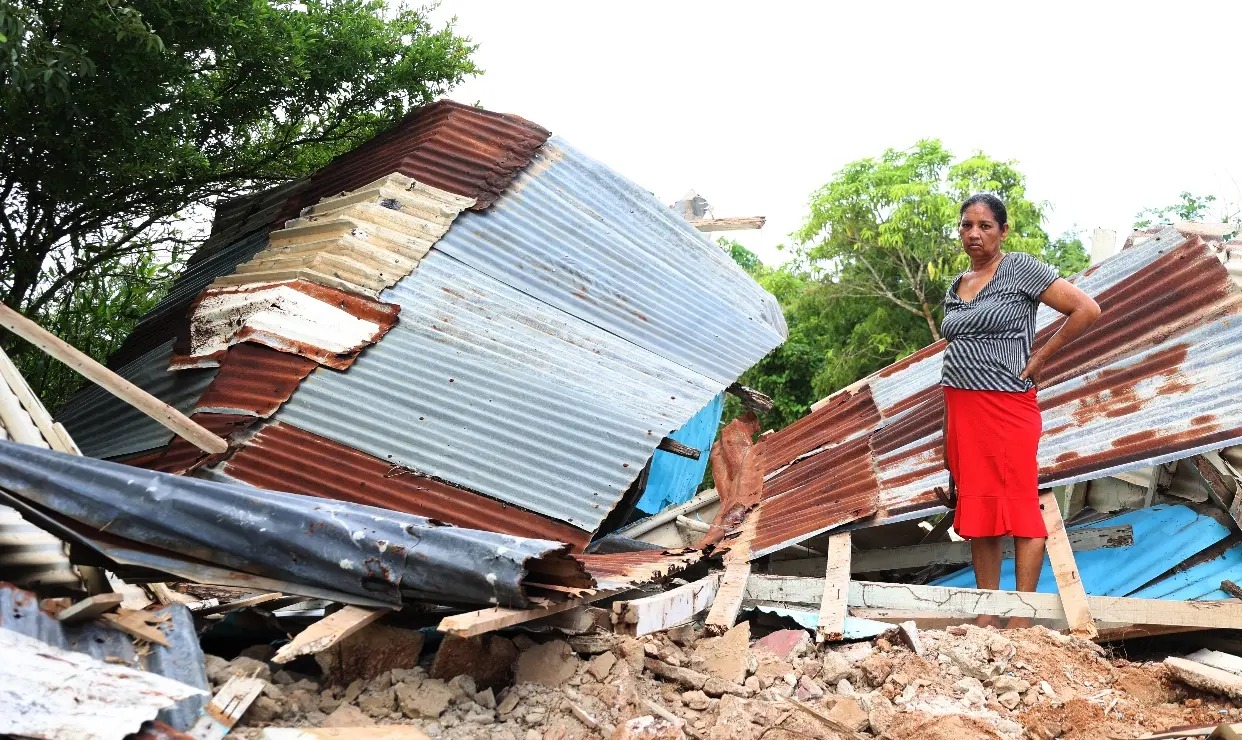 Carmen Belta lost all her belongings, she was left in the street. Eliesser Tapia.
Those affected explained that the evictions are part of the construction and expansion of Ecological Avenue in Santo Domingo East, being carried out by the Mopc.
The houses, appliances, and household goods of the residents of the El Pedregal sector in Campo Lindo, La Caleta, Boca Chica, were destroyed by guards of the Ministry of Public Works (Mopc) during a violent eviction which surprised them in the early hours of yesterday morning and left them out in the open.
Although some owners received payment for the land from the Mopc, others are still waiting to receive it, so they questioned how the bulldozers destroyed their houses without having time to remove their necessities.
Such is the case of María Perdomo, who has lived in the area for 14 years and described handling the eviction as savage.
"I was one of those who received the payment and I was already looking for a place to leave, but this savage way of how they ended up with my belongings that I acquired with so much sacrifice and that I will not be able to recover," she said.
Oscar Alcántara, in what used to be his house.
While the face of Lucia Santos reflected concern, who expressed that her house was destroyed with everything inside, and she does not know where she will sleep.
Apolinar Hiraldo indicated that they did not receive a notice of eviction date, nor did the military present documents when they arrived in the area, atrociously violating the houses in the presence of children and pregnant women.
Carmen Belta, who has lived in the area all her life, said there were still people inside when the guards appeared, forcing them to leave unharmed in a panic.
Oscar Alcántara and Lucia Santos said that, for the moment, they do not know what will happen to them and appealed to the sensitivity of President Luis Abinader not to allow so many families to be left out in the open.
The citizens in this area explained that they had lived there for 10 to 15 years without witnessing such a violent experience as the one they lived through.