14 provinces on red alert due to tropical storm Franklin in Dominican Republic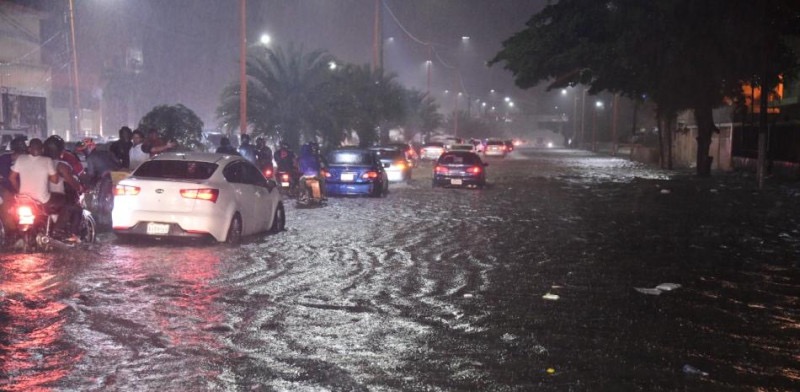 Santo Domingo.- As Tropical Storm Franklin advances, the Emergency Operations Center (COE) has escalated the alert levels for various provinces within the national territory. The heightened alerts include 14 provinces under red alert, 10 under yellow alert, and 8 under green alert.
Among the provinces placed under red alert are Santo Domingo, the National District, San Cristóbal, Peravia, Barahona, San Juan, Independencia, San Pedro de Macorís, La Romana, San José de Ocoa, Azua, Pedernales, Bahoruco, and Elías Piña.
The provinces under yellow alert consist of Monte Plata, La Altagracia, Dajabón, Monte Cristi, Valverde, Santiago Rodríguez, La Vega, Monsignor Nouel, Santiago, and Sánchez Ramírez. Meanwhile, Puerto Plata, Duarte, Hato Mayor, El Seibo, Samaná, María Trinidad Sánchez, Espaillat, and Hermanas Mirabal remain under the green alert status.
According to the COE, the center of Tropical Storm Franklin is currently positioned about 355 km south of Saona Island and approximately 420 km south of Santo Domingo. Its maximum sustained winds have intensified to 85 kph, accompanied by higher gusts. The storm's wind field extends to around 95 km beyond its center. Its current westward trajectory at about 19 kph is anticipated to shift slightly to the west/northwest during the morning and afternoon, followed by a gradual northwestward turn at night.
Alert Levels Explained:
– Red Alert: Indicating a high likelihood of the phenomenon affecting the region and resulting in considerable impacts such as damage to people, property, infrastructure, and the environment.
– Yellow Alert: Signifying an imminent risk situation and potential emergency circumstances due to the ongoing development of the event.
– Green Alert: Declared when there's a possibility of a dangerous event occurring, allowing for proactive measures to mitigate potential harm to the population. The alert can be either partial or total.