Abinader announces that the Amber Alert System will be installed in the Dominican Republic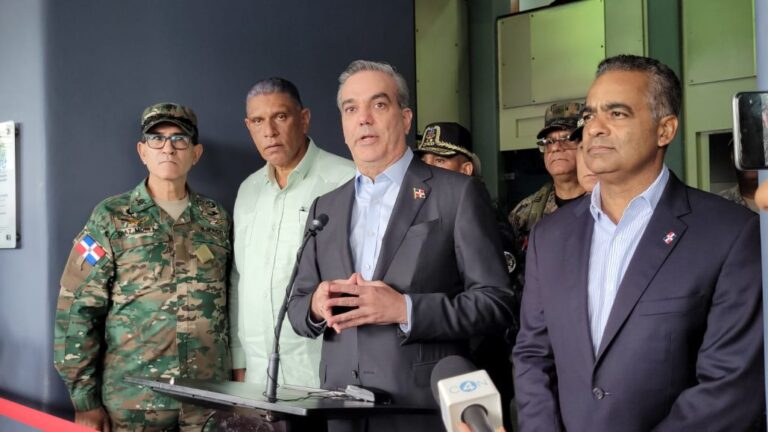 Santo Domingo.- During a meeting to review progress in the Citizen Security Plan, President Luis Abinader announced the introduction of an "Amber Alert" system in the Dominican Republic. This system aims to rapidly inform rescue agencies about child disappearances, aiding quick and effective response efforts.
The President stated, "We authorized the establishment in the Dominican Republic of an Amber Alert system, like the one in the United States, here it will have another name. We have spoken with the United States, a commission will go to that country in two weeks to see all the methodology."
In addition, President Abinader shared plans to install over 60,000 lights in various provinces across the nation to combat crime. This initiative seeks to enhance lighting in key areas, serving as a deterrent to criminal activities and contributing to overall citizen security.
He underscored the decline in crime statistics and highlighted the recent capture of five highly sought-after criminals from different regions.
The President also addressed the impending tropical storm Franklin, ensuring that all necessary measures will be taken to ensure citizen safety.
About the Amber Alert System:
The AMBER Alert System originated in Dallas-Fort Worth through collaboration between media outlets and local law enforcement. Its purpose is to establish an early warning mechanism to assist in locating abducted children.
The name "AMBER" stands for "America's Missing: Broadcast Emergency Response," a tribute to Amber Hagerman, a 9-year-old abducted and tragically murdered while riding her bike in Texas.
The system has been adopted by numerous states and communities to facilitate swift child recovery efforts.
Key criteria for issuing AMBER Alerts, recommended by the US Department of Justice, include confirming an abduction, belief that the child is in imminent danger, availability of descriptive information, the child's age being 17 or younger, and details being entered into the National Crime Information Center (NCIC) system.