Social Plan sends first aid kit to provinces under alert for Franklin Storm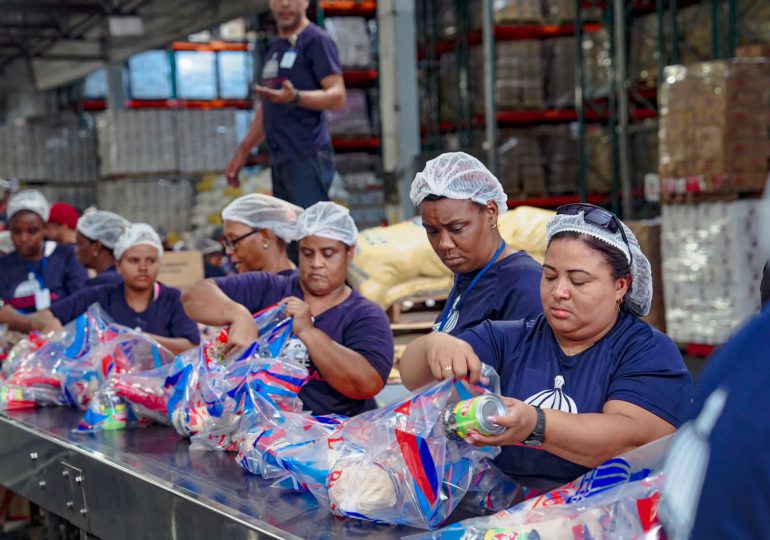 Santo Domingo.- In response to the imminent threat posed by the approaching Storm Franklin, relief organizations across the nation have initiated alerts to ensure preparedness. Amid these efforts, Yadira Henríquez, Director of the Social Plan of the Presidency, swiftly mobilized the distribution of thousands of first aid kits to various provinces and vulnerable regions throughout the country.
Henríquez shared that, in line with President Luis Abinader's directives, the institution's rapid response teams stand ready to provide prompt assistance to families potentially impacted by the impending atmospheric disturbance.
The state institution has also provided relief agencies with necessary supplies, aiming to empower rescue teams in carrying out their vital duties.
"Our teams are actively engaged and stationed at the designated collection centers established by authorities. I urge all families residing in vulnerable areas to heed necessary precautions to safeguard their lives. Stay vigilant for recommendations provided by relief agencies," stated Henríquez.
The emergency kits dispatched by the Social Plan include essential provisions such as food rations, mattresses, bed linens, mosquito nets, and bottled water, among other supplies. The institution's proactive measures underscore its commitment to ensuring the safety and well-being of citizens facing potential adversities brought about by the approaching storm.