Bus collector who mistreated American citizen in Mao, Valverde, surrenders to police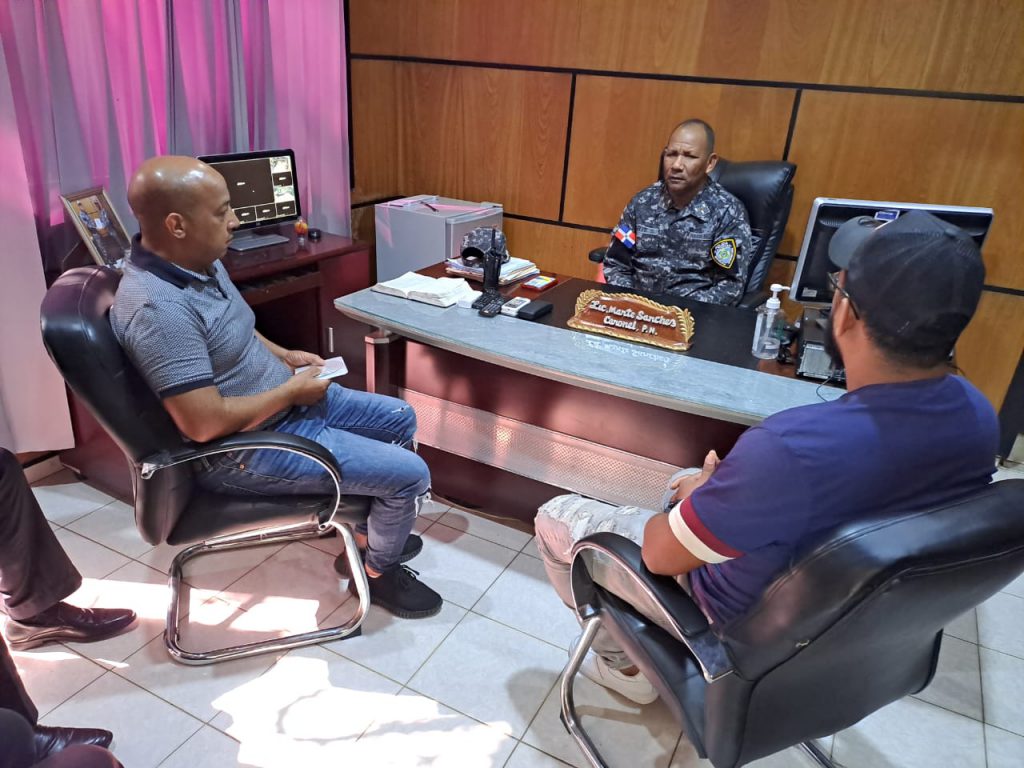 Following an intensive search directed by Colonel Ysaias Marte Sánchez, the Northwest Regional Director of the National Police, the bus collector involved in mistreating an American citizen on Thursday has surrendered to authorities from both the Public Ministry and the uniformed police. A video of the incident, which circulated widely on social media, captured the attention of viewers.
The assailant has been identified as Leyni Alberto Espinal Vargas, 42, a resident of the Barrio Esperanza sector in Dajabón province. He was actively sought after committing the reprehensible act.
In the presence of Prosecutor Joel Evangelista, a delegation joined the regional police director's office, where the offender was accompanied by Sebastián Peña, lawyer Ariel Guzmán, and media representatives.
The incident, captured in a video shared on social media on Wednesday morning when it transpired, depicts the US citizen, who resides in the Jaibon municipal district of Laguna Salada, falling to the ground following a forceful blow delivered by the bus collector.