Cañada Las 800 cleanup is set to be finished by the end of the year or early 2024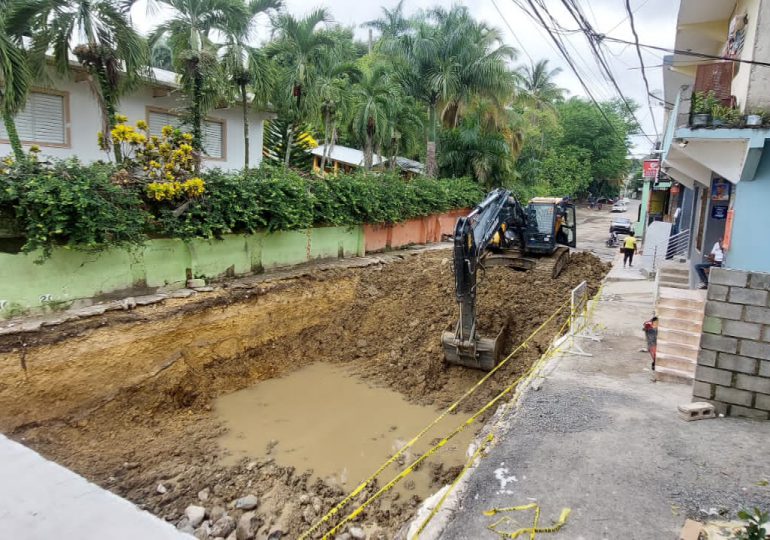 On Friday, President Luis Abinader personally oversaw sanitation efforts in Cañada Las 800, located in Los Ríos, National District. These efforts are being carried out by the Santo Domingo Aqueduct and Sewerage Corporation, with 250 meters out of a total of 600 meters already completed for rejuvenation.
Abinader emphasized that such interventions are aimed at benefiting underprivileged areas. "We're undertaking this work to ensure that these popular or marginalized sectors are prepared and don't have to endure the hardships they've faced in the past, including floods and even loss of life. Our foremost goal is to prevent such occurrences," he stated.
Felipe Antonio (Fellito) Suverbí, the director of the Santo Domingo Aqueduct and Sewerage Corporation (CAASD), revealed that this ravine's sanitation is part of a larger initiative encompassing 65 interventions spearheaded by the Government. The authorities are on track to finalize the rehabilitation of this ravine by the end of the current year or the beginning of 2024.
Historically, the cyclonic season has inflicted substantial damage on the residents of this area during heavy rainfall, prompting the locals to view this intervention as a highly positive step.
With the cleansing of this ravine, the authorities aspire to put an end to the longstanding human tragedy that has afflicted the inhabitants of this region for decades.