Senators pledge 4 million pesos for San Cristóbal explosion relief fund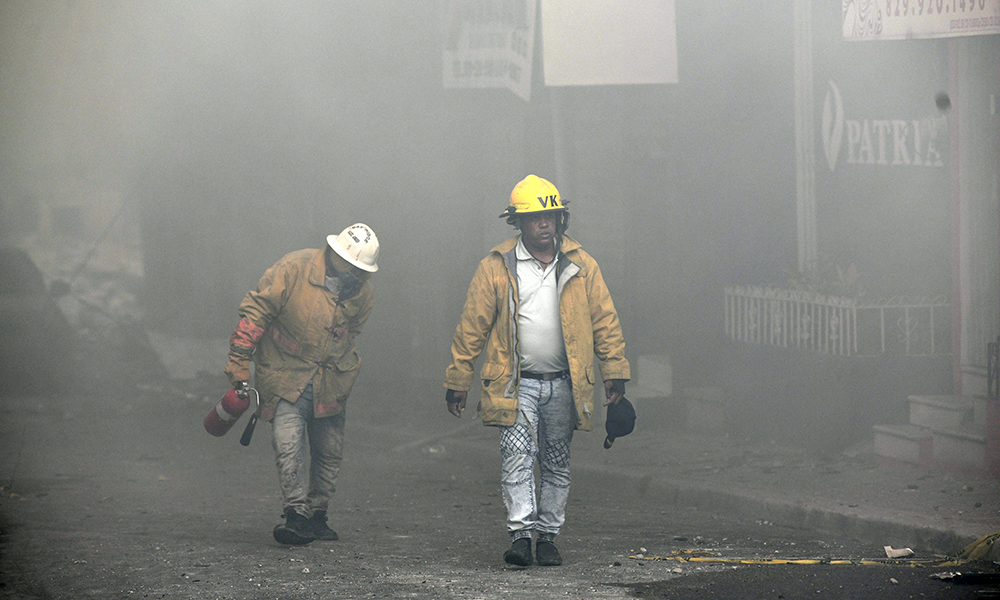 Unanimously, the Senate of the Republic passed a resolution on Friday authorizing the allocation and distribution of economic aid amounting to three million pesos (RD$3,000,000.00). This financial assistance is designated for aiding the victims of the explosion that occurred in San Cristóbal on August 14.
The designated sum will be disbursed through the Strategic Plan of the aforementioned province. Senator Franklin Rodríguez (FP-San Cristóbal) spearheaded the initiative, which garnered support from across party lines. His proposal entails the formation of a legislative commission, coordinated by himself and comprising members from various parliamentary groups, responsible for executing the allocation.
Further enhancing this gesture, Senators Alexis Victoria Yeb and Carlos Gómez, both affiliated with the Perreme party and representing María Trinidad Sánchez and Espaillat provinces, pledged to contribute 500,000 pesos (RD$500,000.00) each to the cause through their respective foundations.
The resolution acknowledges the tragedy that unfolded in San Cristóbal, wherein an explosion resulted in 34 fatalities and over fifty injuries. The incident's exact origins, responsibilities, and extent of the damage are still being determined.
Franklin Rodríguez expressed gratitude to the Senate for its acceptance and acknowledged the valuable contributions of Senators Victoria Yeb and Gómez.
In a similar vein, the Chamber of Deputies had previously sanctioned a resolution to aid those affected by the explosion in San Cristóbal. Each of the 189 members of the parliamentary body contributed 10 thousand pesos from their salaries, collectively amounting to 1 million 890 thousand pesos (RD$1,890,000). An additional 110 thousand pesos (RD$110,000) from the Lower House brought the total aid to two million pesos (RD$2,000,000).