At the beginning of the school year, teachers and students protest in front of the Ministry of Education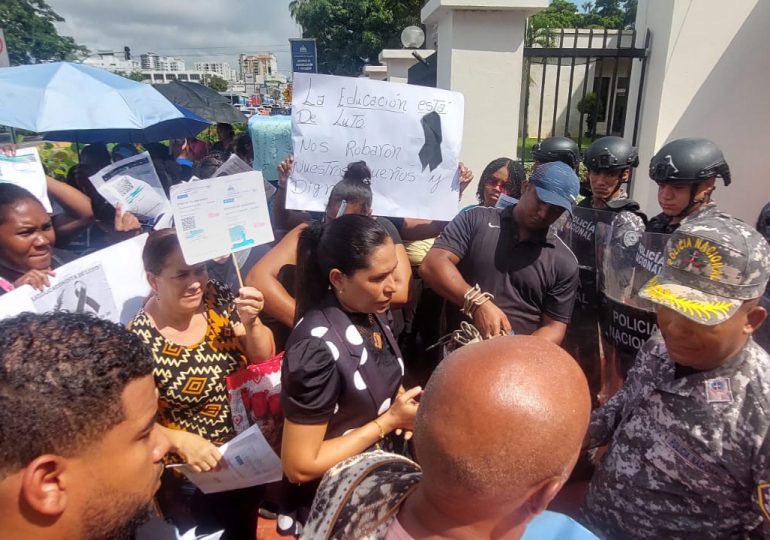 Santo Domingo.- Dozens of parents, students, and teachers gathered in front of the Ministry of Education on Monday to protest against the abrupt closure of the Mauricio Baez school in the Los Guaricanos sector of Santo Domingo Norte.
During the demonstration, a group of teachers also joined in to highlight alleged irregularities in the opposition contests. They expressed concerns over the fact that some teachers with higher grades failed the contests, while others with lower scores managed to pass.
Parents voiced their frustration, emphasizing that the closure of the Mauricio Báez school in Los Guaricanos had left the institution without teachers. They noted that the teachers were transferred to other schools, leaving thousands of children without proper educational support.
Furthermore, the parents mentioned that the alternative school provided by the Ministry of Education is inconveniently distant from their location. Many parents cannot afford the transportation costs required to send their children to the new school, making access to education challenging for them.