Increased security at the Dajabón border crossing after the end of the Kenyan mission in Haiti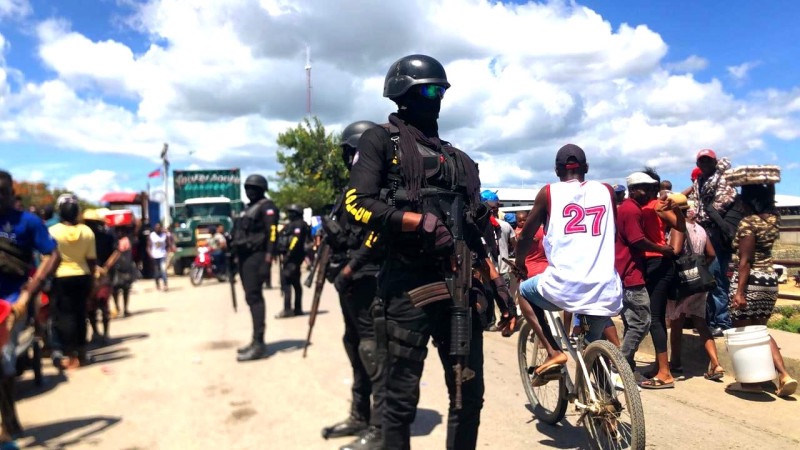 Dajabon.- In response to the visit of a Kenyan delegation to Haiti, where they engaged with local authorities to gain firsthand insight into the country's current situation and seek potential solutions to the crisis, border surveillance at the Dajabón crossing has been strengthened. This heightened security measure involves deploying specialized and heavily armed police officers equipped with automatic weapons.
The objective behind this bolstered surveillance is to ensure the continuity of commercial exchange between the Dominican Republic and Haiti. The specialized police officers will be tasked with repelling any potential incidents that may disrupt commercial activity on the Haitian side of the border.
The Customs Directorate of Juana Méndez-Haiti initiated this reinforcement and communicated the action to the Dajabón group, with whom they conducted a joint tour. Eddy Lois, sub-collector of Customs in Juana Méndez, emphasized their commitment to maintaining border security and collaborating with Dominican authorities to uphold the harmony between both towns.
According to reports from Haitian media, the Kenyan delegation expressed support for the deployment of a multinational force in Haiti before the United Nations (UN). This stance opposes the idea of stationing permanent soldiers in public and private institutions.
It's important to note that for a multinational force to be deployed in Haiti, approval from the UN Security Council is required, a decision that is anticipated to be made in the coming days.