President Abinader unveils expanded school transportation for Santo Domingo and 70 Polytechnics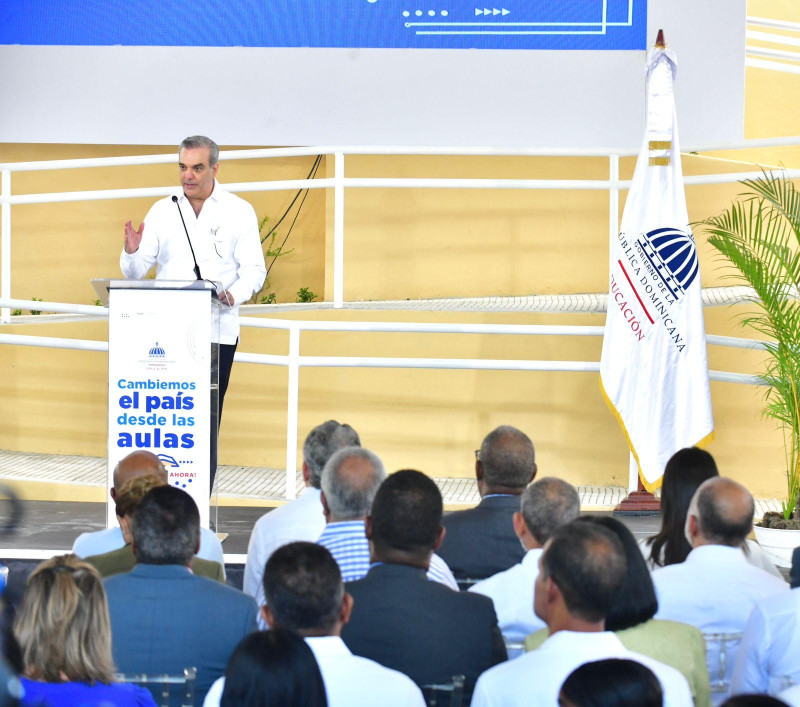 The "Trae" school transportation initiative, initially piloted in several municipalities last school term, is set to expand across the entire Greater Santo Domingo region in the upcoming academic year. This extension will involve the integration of over 200 buses and minibuses.
President Luis Abinader revealed this development during his annual address at the Germán Martínez Taveras High School, located in the Los Ríos sector of the National District. He highlighted the benefits this new school cycle brings.
"In conjunction with the ongoing pilot program, we are introducing over 200 minibuses and buses to provide comprehensive school transportation coverage for Greater Santo Domingo," stated the president. He also emphasized his commitment to enhancing technical and vocational education by incorporating 70 polytechnics—both upgraded and new—into the Ministry of Education's portfolio.
Furthermore, Abinader instructed the Ministry to proceed with a tender process, aiming to establish an additional 350 new polytechnics by the 2024-2025 academic year.
The president also underscored the collaborative effort in creating 79 educational books in partnership with universities, academies, and institutes. These resources, developed under the supervision of the Ministry's Edutorial Unit, are now available in digital format for all levels and grades. The distribution of 1,472,320 books has already taken place across various districts, with further distributions scheduled. An investment of approximately 1.2 billion pesos has been allocated for this initiative.
Abinader highlighted the distribution of 65,199 school furniture items from June 23 to August 26. Additionally, nearly two billion pesos have been allocated for improving school furniture and infrastructure, reflecting ongoing progress in this domain.
The president also revealed the "Court Roofing and Roof Leaks" program, allocated a budget of 3.4 billion pesos to address maintenance issues in 1,222 educational establishments that have long lacked proper upkeep.
Abinader conveyed that the current academic period initiates curriculum adaptation for initial, primary, and secondary levels, incorporating a corresponding evaluation system and fresh learning resources. He stressed the introduction of novel programs designed to address pertinent matters within the education system and society at large.
Speaking directly to students, Abinader encouraged them to not only learn and enjoy their academic journey but also to deepen their commitment to education for the greater benefit of the nation's various sectors. He urged them to embrace the new school year as a fresh stage of personal growth and development. The President was accompanied by Ángel Hernández, the Minister of Education, and other government officials.