Complaint filed for alleged diversion of 3 billion pesos from the AFPs in the purchase of shares César Iglesias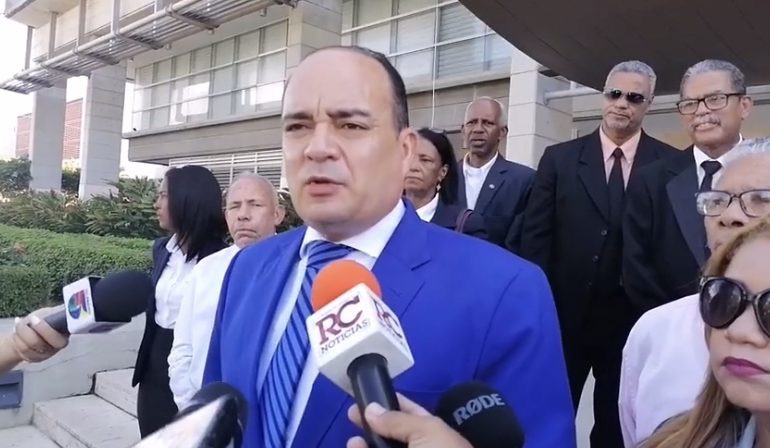 Santo Domingo.- The Dominican Republic's Bar Association (CARD) has lodged a formal complaint against Francisco A. Torres, the Superintendent of Pensions, on Tuesday. The complaint pertains to Torres' involvement in the approval and execution of the acquisition of over 27,000 shares of César Iglesias, SA by utilizing workers' pension funds, totaling 3,492 million pesos. This occurred despite César Iglesias, SA reporting losses exceeding 500 million pesos in 2022.
Miguel Surun Hernández, President of CARD, highlighted that audited statements by the FITCH Risk Rating Agency as of December 2022 revealed César Iglesias, SA incurred losses of 575 million 41 thousand pesos, with a bleak forecast for May of the following year.
Surun Hernández emphasized that this transaction violates Law 87-01 governing the Social Security System and its regulations. He pointed out that the operation is high-risk and could involve criminal activities such as aggravated breach of trust, association of criminals, stock market fraud, and coalition of officials. These offenses are penalized by articles 114, 123, 126, 127, 185, 400, and 405 of the Criminal Code, as well as article 351 of Law 249-17 of the Dominican Republic's Stock Market. CARD urged the Attorney General's Office to investigate the matter.
The acquisition, according to Surun Hernández, jeopardizes a significant portion of the pension fund for over three million workers affiliated with the Individual Capitalization System. The investment is deemed to carry minimal prospects of return and substantial probabilities of loss. Surun Hernández criticized the Pension Fund Administrators for using workers' savings in a high-risk investment.
The irregular purchase of the shares, acquired by Reservas, Crecer, and Siembra Pension Fund Administrators, represents less than 25% of César Iglesias, SA's share capital. The current owners retain 70% ownership and administrative control, making potential benefits uncertain. Surun Hernández decried the lack of consultation with the workers, the rightful owners of the pension funds, regarding the use of these resources.
The President of the Bar Association condemned the questionable use of pension funds and requested an investigation into the officials and businessmen involved. CARD's demand for investigation extends to executives related to the Pension Fund Administrators and César Iglesias, SA. The union particularly questioned the financial statements presented during the transaction, citing discrepancies between the audited statements as of December 2022 and the financial reality of the first semester of the company.