Two arrested for sending drugs to US in agricultural products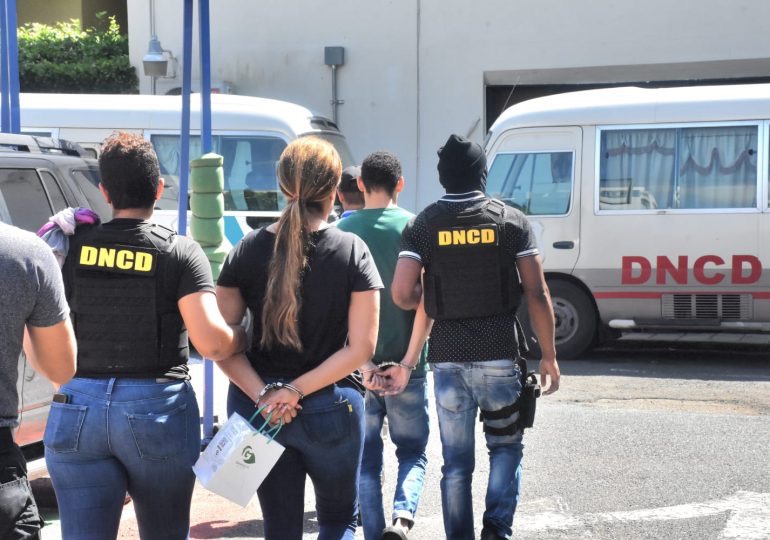 Santo Domingo.- Law enforcement officials from the National Directorate for Drug Control (DNCD) and the Public Ministry have apprehended a man and a woman in Puerto Plata province who are believed to be part of a criminal organization. This group exploited the country's ports to transport drugs cleverly concealed within boxes of agricultural goods, destined for the United States and Europe.
The woman, Brandys Rosalinda García, was detained while driving a Changan jeepeta with license plate PP-111407. The arrest was executed based on a search warrant (530-2023-EMES 02562) issued by the Permanent Attention Jurisdiction of Santo Domingo Este municipality. After her capture, authorities proceeded to arrest Wilvir Andújar Puello, also known as "La Culebra," at a residence on Sol Street, Arco Corner, Cuesta Amarilla sector in San Felipe municipality.
Ariel Ernesto González Méndez, Silvio Antonio Pérez González (known as "El Pulpo"), Aridis Duran, and Abraham Lorenzo Pérez are also currently detained in connection with this case.
It is notable that previous operations were conducted by anti-narcotics agents and the Public Ministry in the National District, San Cristóbal, and La Vega. These operations targeted agricultural companies, a nightclub, loan offices, apartments, and residences, resulting in the confiscation of assets such as vehicles, firearms, currency, electronic devices, and equipment used in drug trafficking.
The modus operandi of this drug network involved concealing cocaine within false bottom sheets placed in boxes of agricultural products. These packages were then shipped to destinations in Europe and the United States. This group's activities are also linked to a seizure of 270 sheets of cocaine weighing 69.42 kilograms at the Port of Caucedo. The drugs were hidden in banana boxes destined for Rotterdam.
The investigation is ongoing, as the Public Ministry and the DNCD work to identify and apprehend other individuals associated with this international drug trafficking network.