Vice President says that thefts have dropped from 2022 to 2023 by 38% nationwide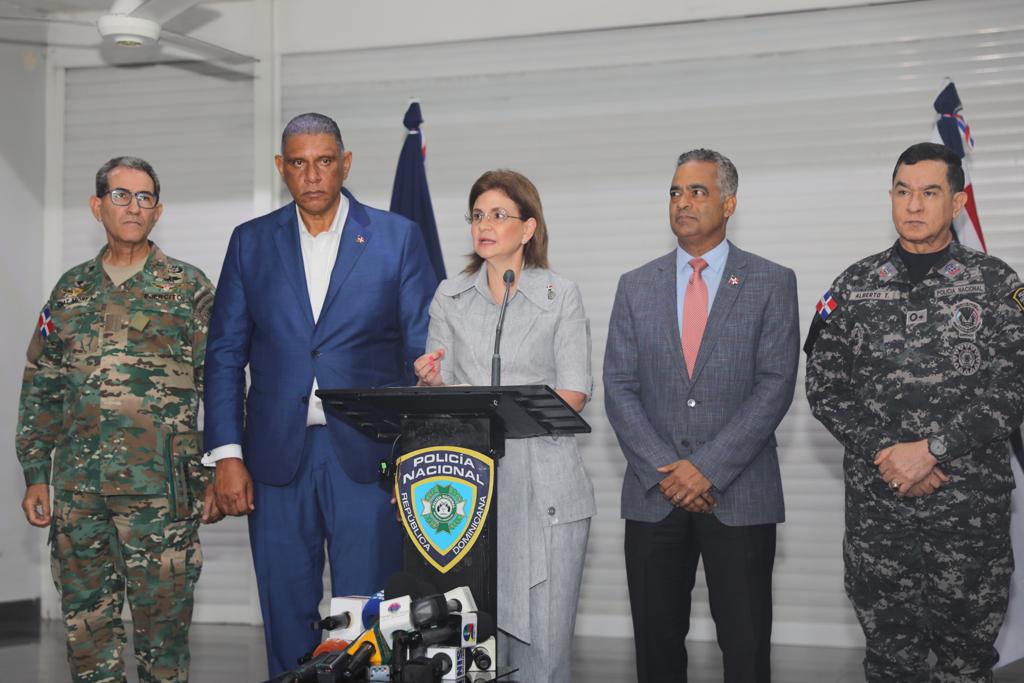 Santo Domingo.- On Monday, Vice President of the Republic, Raquel Peña, shared that the security indicators collected by a task force show a significant decline in thefts on a national level from 2022 to 2023, with a reduction of 38%. She also highlighted that more than 73.8% of robberies are executed using motorcycles.
Peña underscored that the task force has been collaborating closely with the National Police, the Public Ministry, Digesett (Directorate General of Traffic Safety and Land Transportation), and INTRANT (National Institute of Traffic and Land Transportation) to formulate a robbery prevention program. This initiative is being carried out in conjunction with the Ministry of Interior and Police and the Social Cabinet of the Presidency.
She stated, "This comprehensive approach will enable us to initiate interventions that target the reduction of motorcycle-related robberies."
In a different context, Vice President Peña revealed that the provinces of Azua, María Trinidad Sánchez, Valverde, Sánchez Ramírez, and Hermanas Mirabal have joined other provinces with homicide rates below double digits. She highlighted the increase in the number of provinces experiencing single-digit homicide rates.
Peña emphasized that these improvements are the direct result of President Luis Abinader's strategic efforts to foster collaborative work. She deemed the outcomes achieved as unprecedented and expressed confidence that, with the continued involvement and intervention of relevant institutions, the issue of crime will further subside nationwide.
Raquel Peña was joined by various government officials, including the ministers of the Presidency, Defense, Interior and Police, as well as representatives from law enforcement agencies and the Public Ministry. The collective effort aims to address security concerns and enhance safety throughout the country.