Investigation deepens into the interception of a vehicle transporting prisoners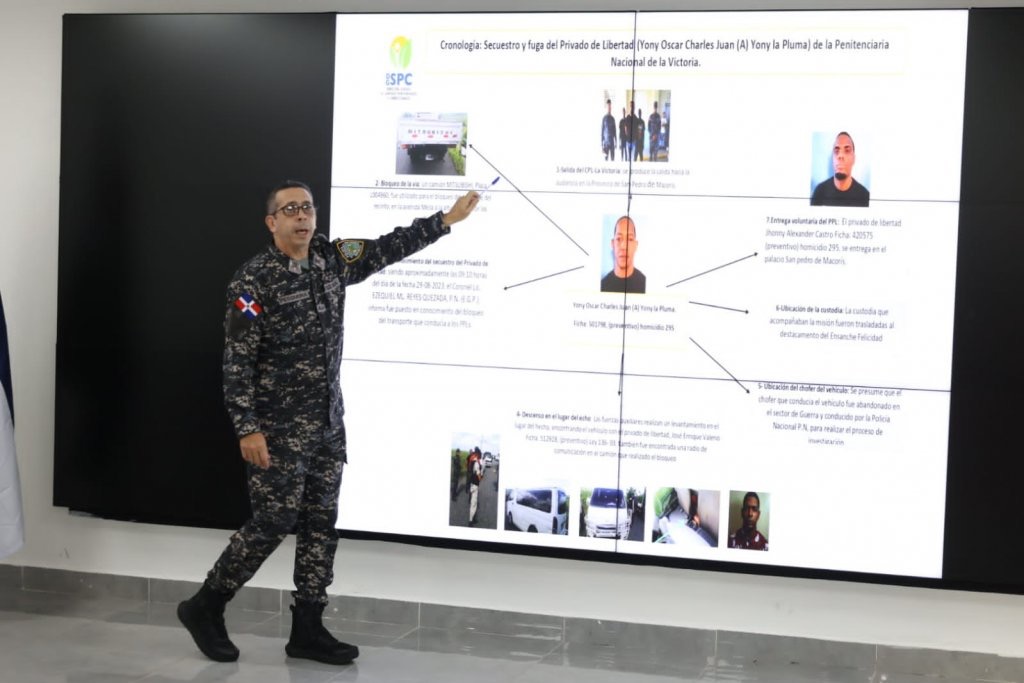 Santo Domingo.- Police personnel from various divisions, in collaboration with representatives from the Public Ministry, are conducting an investigation into the circumstances surrounding an incident where an armed group intercepted and fired upon a minibus at kilometer 36 of the Mella Highway in Boca Chica. The minibus was being used to transport inmates from the La Victoria National Penitentiary. Two out of the three prisoners were kidnapped during the attack, and one of them was later abandoned near the Palace of Justice in San Pedro de Macorís.
The minibus, a white Toyota with license plate EI00897, owned by the General Directorate of Prison Services and Security, was transporting the inmates: Jony Oscar Charles Juan (known as Plumita), Johnny Alexander Castro Matos (known as Tutuma), and José Enrique Valerio Valverde. These inmates were scheduled to appear before the Criminal Chamber of the Palace of Justice in San Pedro de Macorís. The driver of the minibus, Joel Peralta, sustained injuries in the attack.
According to initial findings, the attackers employed two vehicles: a white Mitsubishi truck with license plate L004960, which is now in custody, and an unspecified black Ford Explorer jeep. They fired multiple shots at the minibus transporting the prisoners, allegedly taking Plumita and Tutuma. Valerio Valverde, the prisoner left at the scene, was incarcerated for domestic violence.
Further investigation revealed that Castro Matos (Tutuma) was abandoned near the mentioned court, where he surrendered to the local authorities.
Efforts are underway to locate the individuals responsible for the attack on the prisoner transport vehicle, as well as the fugitive Charles Juan (Plumita), who had been arrested in December 2018 for a quadruple murder in the municipality of Guerra.
Various units of the National Police, including Swat, Lince, and Gray Berets, are actively searching different areas throughout the country in pursuit of the assailants and the escaped inmate Charles Juan (Plumita). More details regarding the case will be provided as the investigation progresses.