INTEC opens call for Outstanding Graduate Award 2023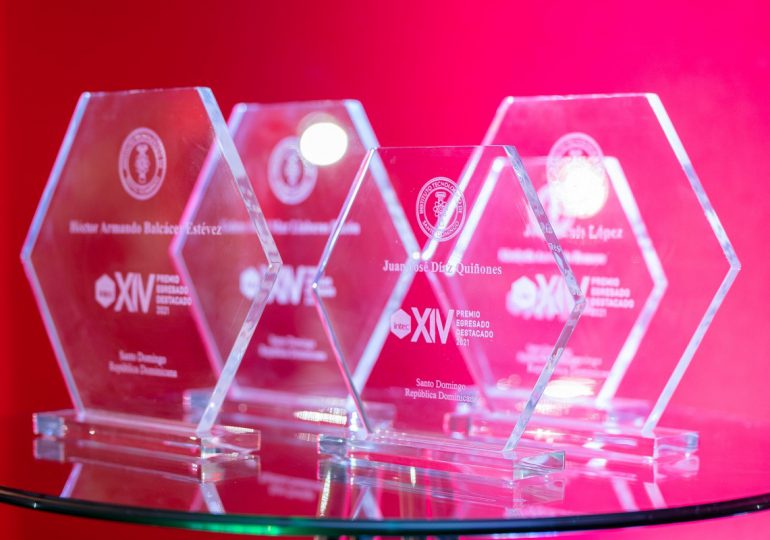 Santo Domingo.- The Technological Institute of Santo Domingo (INTEC) has announced the commencement of the call for nominations for the prestigious 2023 Outstanding Graduate Award. This accolade seeks to honor accomplished university professionals who have demonstrated excellence in their respective fields and have made noteworthy contributions to business, culture, politics, sports, or academia.
The inception of the Outstanding Graduate Award dates back to 2007, and since then, 95 graduates have been acknowledged across various disciplines, including Health Sciences, Social Sciences and Humanities, Engineering, Economics, and Business.
The winners of the 2023 Outstanding Graduate Award will be formally recognized during an awards ceremony scheduled for November. The selection of awardees is entrusted to a panel of academic experts and distinguished members of society, as well as INTEC's alumni community, who participate in electronic voting.
This esteemed recognition celebrates INTEC graduates who exhibit outstanding professional accomplishments while upholding values of integrity, justice, and human solidarity in their endeavors.
Among the previously recognized honorees are notable figures such as the current President of the Republic, Luis Abinader Corona; accomplished infectologist Héctor Balcácer; civil engineer Francina Hungría; celebrated swimmer Marcos Díaz; industrial engineer and Jompeame founder Katherine Motyka; philosopher, poet, and essayist José Mármol; and economist José Manuel Torres, along with numerous other distinguished individuals.