Producers open Second Rice Fair, in La Vega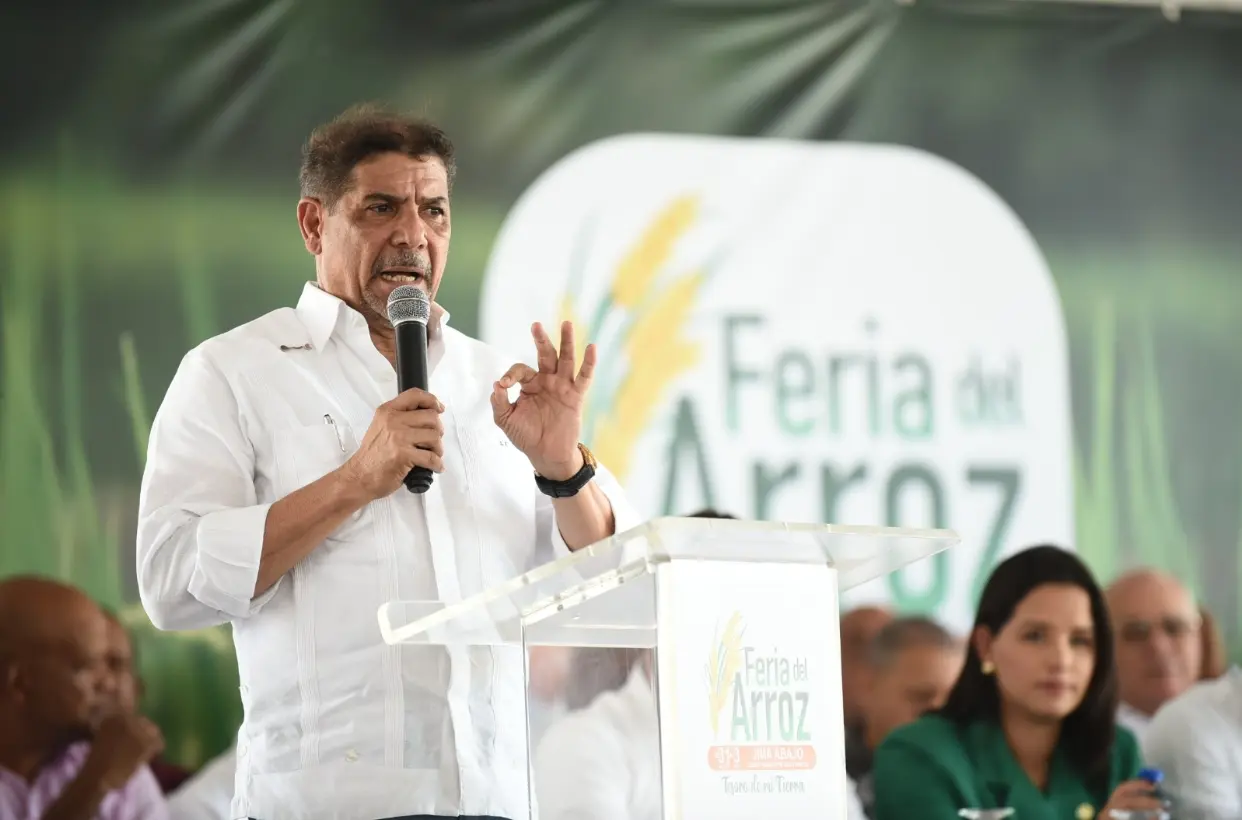 The Second National and International Rice Fair was inaugurated in Jima Abajo, La Vega, yesterday. It was organized by rice producers and dedicated to the Minister of Agriculture, Limber Cruz.
The blessing of the event was given by the priest Rafael Delgado (Father Chelo), a member of the organizing committee, who highlighted the contributions of rice producers to the country's economy. He was accompanied by the sector leaders Fausto Pimentel and Santos Paulino.
Meanwhile, Cruz thanked the dedication and highlighted the economic and social impact of rice production in the country.
He highlighted the government's support to the productive sectors, financing RD$1.63 billion to the rice subsector in La Vega. In addition, the incentive of 100 pesos per bushel to the producer, certified seeds, increasing from 37% to 65%, doubling rice pledging from RD$408 million to 800 million, training for more than 1,500 technicians and rice producers.
Also, present at the opening ceremony were Fernando Durán, administrator of Banco Agrícola; Luisa de la Mota, provincial governor of La Vega; Ramón Rogelio Genao, senator; Cristino Durán, director of Bioarroz; Eulalio Ramírez vice-minister of production of Agriculture; the regional directors, Frank Ventura, Julio César Estévez and Pablo de Moya; the president of the Rice Fair Council, priest Rafael Delgado (Father Chelo), and the priest Heriberto Suriel, president of the fair.