Abinader presents in detail the progress of police transformation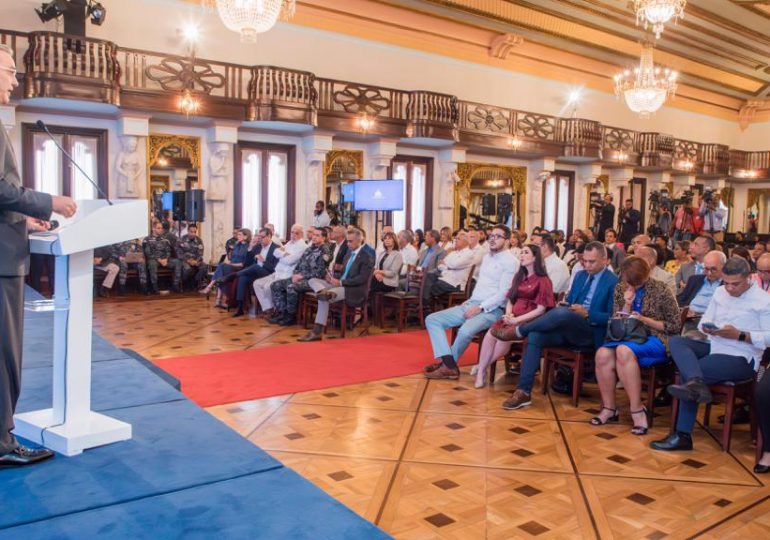 Santo Domingo.- On Monday, President Luis Abinader announced that over 3,000 agents will undergo training as part of the ongoing police reform efforts. These agents will graduate from police academies in Hatillo, Río San Juan, and Boca Chica, which are currently in the process of development.
President Abinader emphasized the aim of fostering a culture of peace throughout the country. He revealed that a Plan for Peace will be unveiled soon, aimed at reducing conflicts among families, neighbors, and friends.
The National Police reform commission, accompanied by the Director General of the National Police, Major General Eduardo Alberto Then, outlined the progress made. The President mentioned that 4.2 billion pesos have been allocated for the reform process, representing an increase in the budget for these reforms.
President Abinader expressed his vision of having double the number of police officers on the streets—approximately 32,000—by the second half of 2026. He noted that currently, the police force is effective in capturing criminals in more than 75% of cases.
The President highlighted various aspects of the reform, including improvements in quality of life for police officers through salary increases, reductions in robberies by 24.1%, and decreases in homicides by 12.2%. Technological tools have been implemented to enhance internal processes, surveillance, and data analytics.
Efforts are being made to involve universities in the education and training of police officers. Plans include complementary courses for service police officers and agreements with 13 universities to supplement training in areas such as human rights, use of force, conflict resolution, and ethics.
The President also touched upon the issue of blackouts, stating that previous governments did not invest adequately in distribution networks. He revealed that current blackouts are due to increased electricity demand and breakdowns. President Abinader expressed that $2 billion is needed for investment in distribution networks and highlighted the need for energy efficiency.
In terms of international cooperation, the police reform efforts have received support from various organizations and countries, including the Pan American Development Foundation (PADF) and the International Office for Anti-Narcotics Assistance and Law Enforcement (INL). President Abinader highlighted international visits to learn from other countries' experiences in police training.