Dominican led a gang involved in a quadruple crime in Dajabón; the mobile was stolen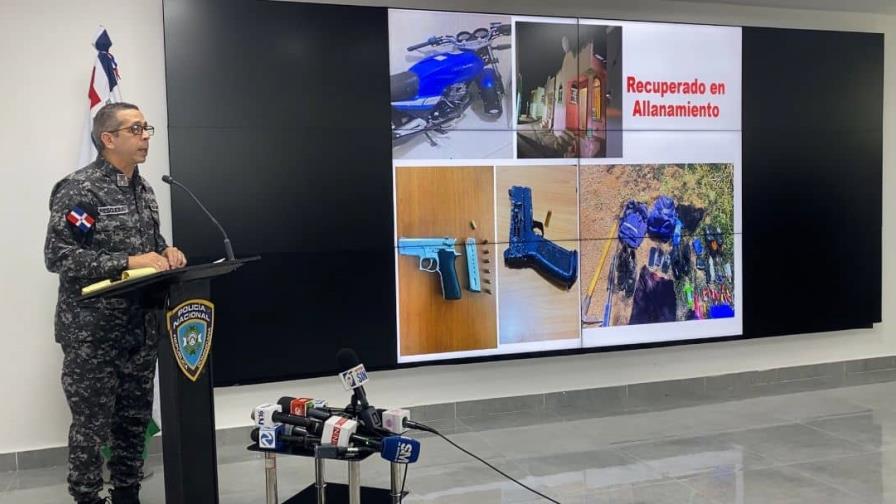 Dajabon.- The National Police has provided preliminary information regarding the quadruple homicide that occurred on Monday, revealing that the individuals involved were part of a gang specializing in theft. According to police spokesperson Diego Pesqueira, the gang was led by Dominican David Cruz Jiménez, who was killed during an operation.
The other individuals involved in the incident, Haitians Watson Delicier and Maken Pie, were also killed in separate events during an alleged confrontation with law enforcement officers.
So far, four individuals have been detained in connection with the case:
1. Adonis José Morillo (Dominican, 24 years old) – Allegedly served as the "santero" or person responsible for identifying properties to target for robberies. He was also the driver of the vehicle used during the incidents.
2. Frandy Lumenes (Haitian, 30 years old)
3. Maxos Olus (Haitian, 38 years old)
4. Pacheco Beltrán (Dominican, 53 years old) – Alleged to be the person who fired shots at the victims.
The operation to dismantle the gang was a collaborative effort involving the Ministry of Defense, the Public Ministry, and the National Police.
According to police investigations, the gang's criminal activities involved identifying farms, homes, and businesses to carry out robberies and assaults, often using firearms and improvised weapons known as "Chilean" or "chagón." The gang is believed to have committed similar crimes in various locations, including Cotuí, La Vega, Bonao, Santiago, and Dajabón.