Luis Abinader calls on young people to be "guardians of change" to avoid regression from the past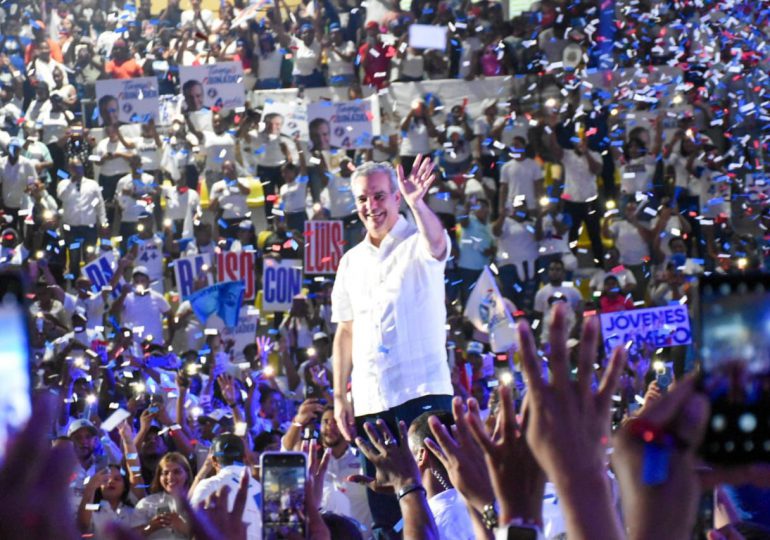 Santo Domingo.- The presidential candidate of the Modern Revolutionary Party (PRM), Luis Abinader, hailed the Dominican youth as "guardians of change" and urged them to prevent the return of elements from the past.
Following his official agenda on Wednesday evening, Abinader convened with hundreds of young individuals from various regions at the Basketball Pavilion in the Olympic Village.
During the pre-campaign event, Abinader called upon the youth to take on the historic mission of thwarting the return of individuals associated with darker periods in the country's history, emphasizing that they should not return or gain power.
Additionally, Abinader expressed his gratitude, admiration, and commitment to the young people of Barahona who provided him with emotional support.
He listed several initiatives carried out by his government to support the youth and the population in the southwestern region. Abinader highlighted their support for the Autonomous University of Santo Domingo (UASD) and the Technological Catholic University of Barahona (UCATEBA) and their efforts in education and youth development.
Abinader mentioned the plans for UASD extensions in Bahoruco, Azua, and Baní provinces, demonstrating the government's commitment to education in the region.
He also discussed addressing the issue of "NiNi" youth, those who neither study nor work and the importance of their positive involvement in society.
Furthermore, Abinader shared that he initiated the construction of the first Jaime Sánchez maternity-child hospital in the southwestern region and plans for the first cancer center in Barahona.
The massive indoor gathering included young people who expressed their support for Luis Abinader's re-nomination in the upcoming elections and endorsed his government's efforts, as organized by the local leadership of the Modern Revolutionary Youth (PRM).