Hurricane Lee will increase waves and wind in the Dominican Republic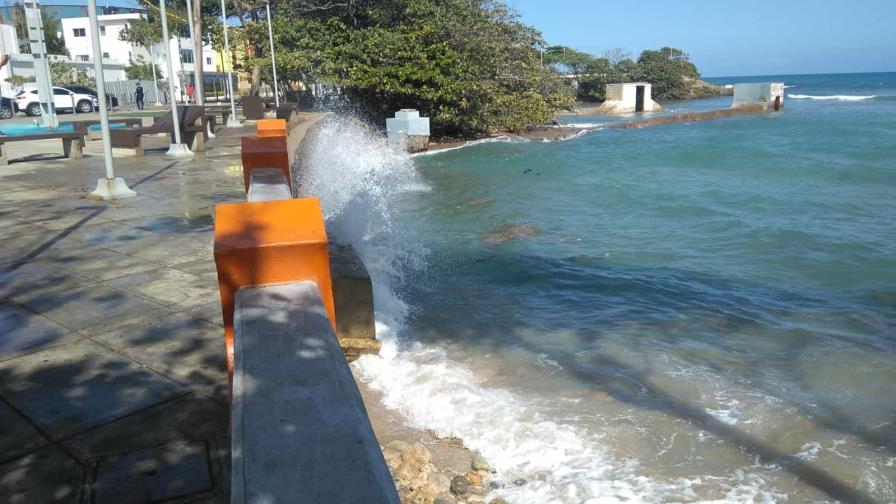 Santo Domingo.- The National Meteorological Office (Onamet) has provided an update on Hurricane Lee, which has now reached Category 5 status. The hurricane is currently located approximately 1,015 kilometers east of the Lesser Antilles, boasting winds of 270 kilometers per hour and moving east/northwest at around 22 kilometers per hour.
Onamet advises residents to stay vigilant and follow their updates regarding this tropical cyclone as they closely monitor its evolution and development.
The Dominican Republic can expect indirect effects from Hurricane Lee, including abnormal waves and winds. Beginning early Sunday morning, waves along the coast from Cabo Engaño (La Altagracia) to Cabo Francés Viejo (María Trinidad Sánchez) are forecast to reach heights of 9 to 10 feet.
Friday's weather is expected to feature a slightly hazy sunny sky due to Sahara dust particles, as per Onamet's report. However, localized showers with thunderstorms are anticipated in areas like Monte Plata, Sánchez Ramírez, Monseñor Nouel, Santiago, Valverde, and Santiago Rodríguez, particularly in the afternoon due to a weak trough.
Looking ahead to Saturday, the agency predicts that winds, influenced by Hurricane Lee's movement in the North Atlantic waters near a trough, will bring localized downpours with thunderstorms and gusty winds to La Altagracia, El Seibo, Hato Mayor, and Monte Plata. In the afternoon, these downpours will extend to Greater Santo Domingo, San Cristóbal, San José de Ocoa, and nearby provinces.
On Sunday, the upper-tropospheric trough and the indirect effects of Hurricane Lee will continue to result in short-lived downpours across much of the country. Despite these weather conditions, temperatures are expected to remain hot, with Greater Santo Domingo experiencing maximum temperatures between 32 and 35 degrees Celsius.