Seven provinces on green alert for the passage of Hurricane Lee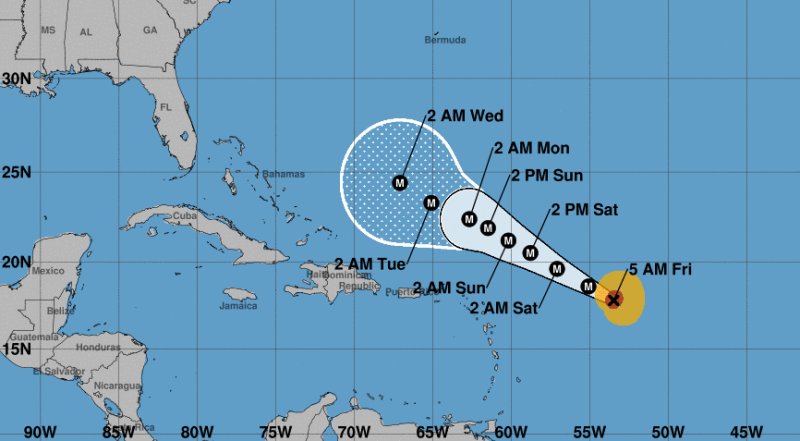 Seven provinces on green alert for the passage of Hurricane Lee
Seven provinces are on green alert due to the passage of Hurricane Lee, which is heading east of the Caribbean Sea. This was reported yesterday by the Emergency Operations Center (COE), which urged citizens to follow the guidelines of civil protection agencies.
The districts placed on green alert are La Altagracia, Puerto Plata, El Seibo, María Trinidad Sánchez, Samaná, Monte Cristi, and Hato Mayor. The entity alerted residents in high-risk coastal areas to be vigilant and take the necessary precautions against the possible penetration of the sea.
Meanwhile, the National Meteorological Office (Onamet) reported that the weather conditions produced by the storm would be present from the early hours of Monday morning, with waves that may range between 9 and 10 feet, causing a significant deterioration in the swell and wind, in addition, this situation will include rip currents, breaking waves and possible formation of groundswell.
Onamet said that due to the indirect effects of Lee, downpours, thundershowers, and wind gusts are expected today in La Altagracia, La Romana, El Seibo, Hato Mayor, Samaná and María Trinidad Sánchez. In the afternoon, showers are expected in other provinces.