Abinader: "My goal right now is the security of the Dominican Republic"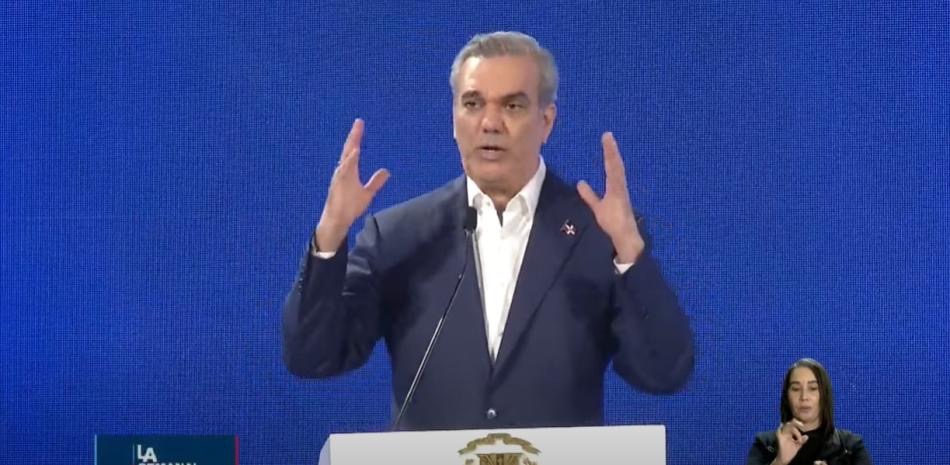 Santo Domingo.- President Luis Abinader has announced that the Dominican Government's objective in implementing the measures announced is to safeguard national security, particularly in response to the sociopolitical crisis in Haiti and the construction of a canal in the Masacre River, which violates bilateral agreements between the two nations.
The President emphasized the importance of ensuring the security of the Dominican Republic in both the short and long term. He expressed hope that a peacekeeping force in Haiti could help improve the situation. Abinader acknowledged that the canal construction is not a project of the Haitian Government and does not have its authorization, considering it an informal construction without the involvement of reputable construction companies.
He stressed that the Dominican Republic cannot allow uncontrollable individuals in a neighboring country to act without restraint and that if they cannot be controlled on their side, measures must be taken on the Dominican side to ensure security. Abinader assured that the Dominican border is fully safeguarded and will be further reinforced.
Regarding the international community, the President mentioned that he plans to raise the issue with international organizations but noted that this is not the primary reason for his attendance at the United Nations Congress in New York.
Abinader also announced his intention to meet with the President of Kenya to discuss plans related to military support in Haiti. Kenya has proposed different plans involving the use of military force to protect important buildings in Haiti.