Cuban accused of hitting Digesett agent released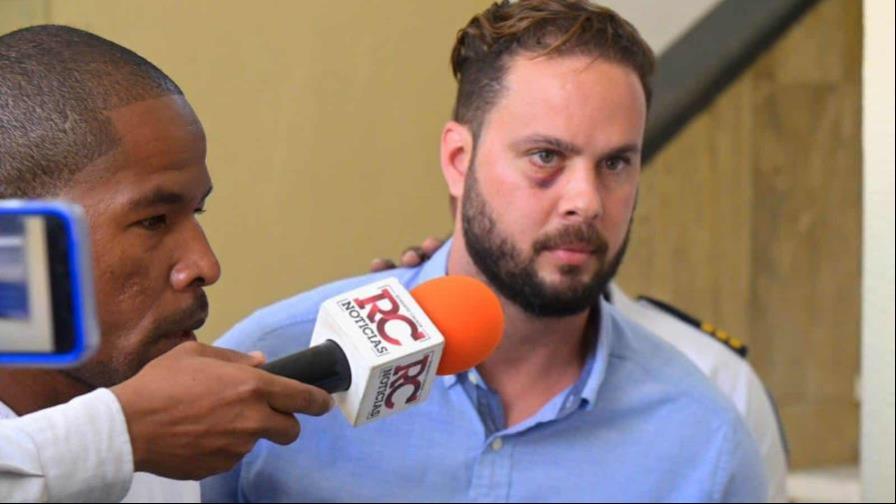 Santo Domingo.- The Criminal Chamber of the National District Court of Appeals' Second Chamber issued a significant ruling on Thursday, granting unconditional freedom to a Cuban national who had previously been detained for assaulting a General Directorate of Traffic and Land Transportation Security (Digesett) officer. The incident in question occurred on August 9 when the Cuban was fined for using a mobile phone while driving.
In their decision, the judges stated that Julio César Llorente López had been wrongfully apprehended by Digesett members, who provided conflicting accounts of the incident to the Public Ministry, which had pursued the case. It's important to note that Julio César Llorente López had been taken into custody on August 10.
Subsequently, Llorente López appeared before Judge Rigoberto Rosario Sena on August 16, who imposed a three-month pretrial detention, a measure that far exceeded the minimum sentence applicable to the offense, which is six days of confinement. The judge's reasoning for such a prolonged detention was based on the argument that the offense was against the state due to the involvement of a traffic police officer, and he also cited a potential flight risk.
During this period, Llorente López spent 29 days behind bars at Najayo prison, isolated in a "control zone" for his safety, according to the General Directorate of Penitentiary and Correctional Services (DGSPC). However, his wife reported to Diario Libre that he was held in maximum security confinement and had been denied visitation rights since August 16.
The Court of Appeal's ruling acknowledges the wrongfulness of Llorente López's arrest, even though it does not disregard the severity of his actions. According to the Court, his arrest did not occur in flagrante delicto, as claimed by Digesett agents. It was highlighted that the law permits citizens to arrest others only in flagrante delicto, and a court order is required when that condition is not met. Llorente López had been apprehended a day after the initial incident.
In light of this breach of due process, the Court ordered the immediate release of the Cuban national, emphasizing that the case remains ongoing.
Notably, Llorente López bore visible injuries, including a black eye, during the hearing regarding the pretrial detention. Following his release from prison, he alleged that he had been assaulted while handcuffed, just before being placed in a cell at the Villas Agrícolas detachment. He had been hospitalized for three days due to the assault but did not specify the identity of the assailant.