Carrier rescinds measure not to board Haitian nationals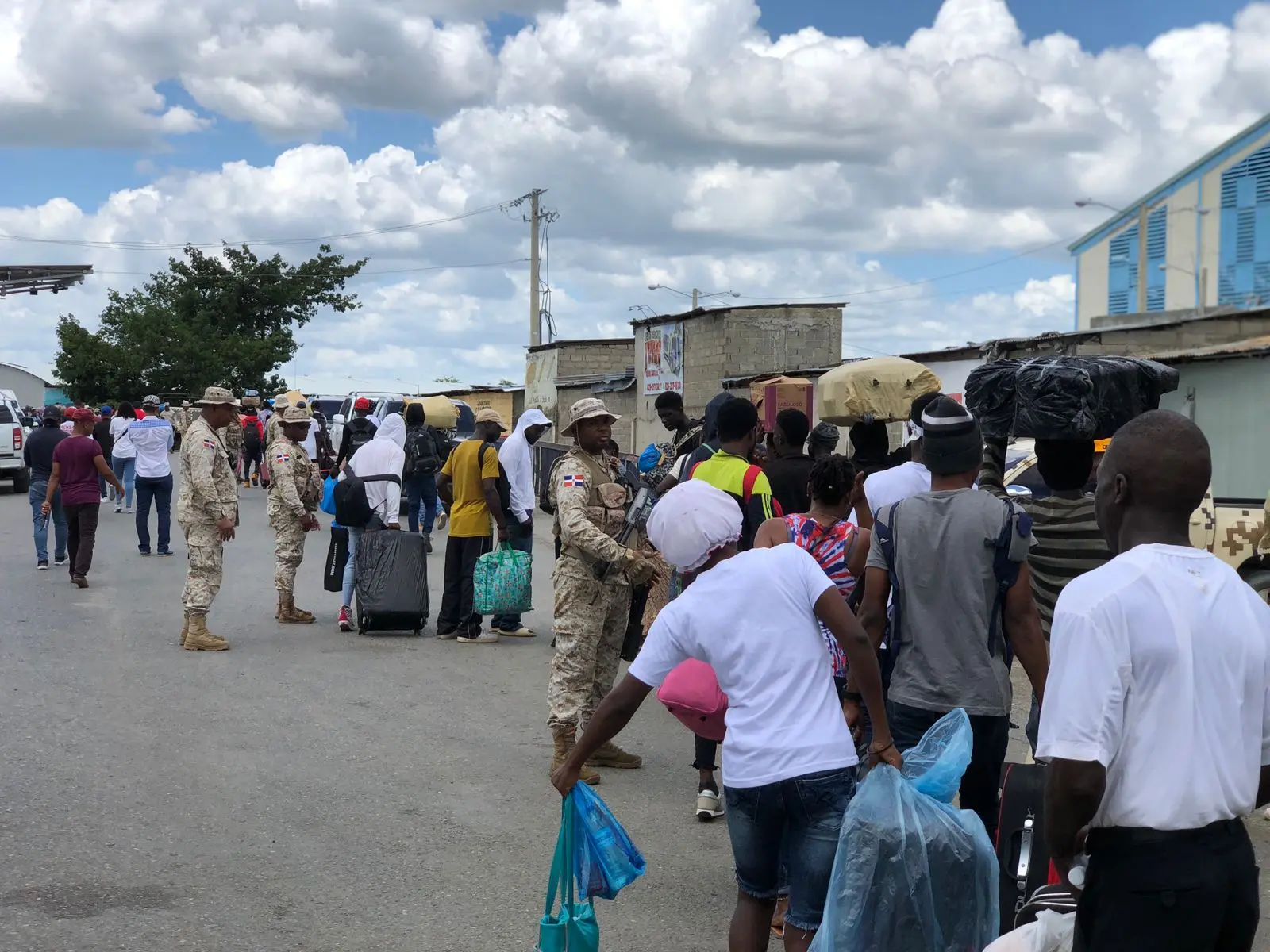 The National Federation of Christian Social Transport Workers (FENATTRANSC) announces to all its affiliates at the national level that this Saturday morning, the National Executive Bureau met again on an emergency basis at the request of the National Institute of Transit and Land Transportation INTRANT, which requested and decided to postpone the announced measure, that starting following Monday on all routes of passenger transport operating would prohibit the transport of Haitian nationals, undocumented or not.
According to Diaz, the authorities of both INTRANT and the General Directorate of Migration committed themselves to finding a way to regularize the free transit of undocumented or undocumented foreigners in the national territory.
"We have requested the General Directorate of Migration, through INTRANT, to designate a permanent staff in each of the most important stops of the borderline to verify the migratory status of the users of this service with nationality different from ours (Haitians) before boarding the buses of the passenger transport, which have their origin or destination in all the provinces of the border with Haiti," said Mario Diaz.
The driver leader was confident that this would prevent the carriers from being fined according to the provisions of the Immigration Law when they are caught transporting illegal aliens who are somehow in the country and who also use the public passenger transport service, both intercity and urban.
"We have established a waiting period, which we understand to be prudent, accepting the request of INTRANT and, in that sense, valuing the mood and what has been generated by our announcement; we understand that this measure could cause a convulsion, which added to the border problem originated by the illegal construction of the water canal, could generate an uncomfortable situation for the country," Diaz pointed out.