Cases of dengue fever increase in children population in Santiago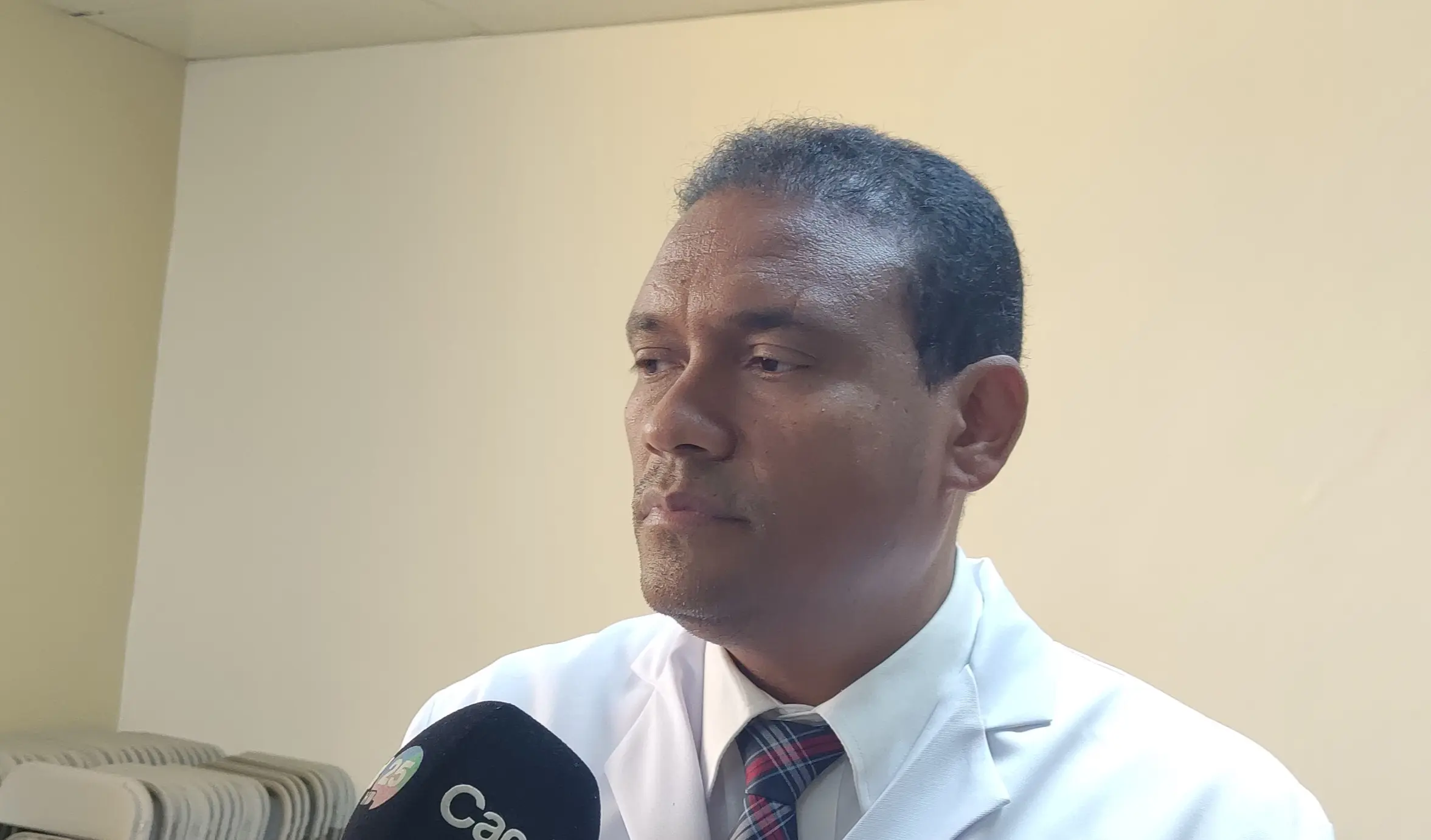 Santiago, DR.- The number of patients affected by dengue fever has increased among children in the last few days here, while among adults, the cases are sporadic and isolated, according to reports from the three most important public hospitals in this province.
Reports also indicate that private clinics continue to receive patients with symptoms of the disease transmitted by the Aedes aegypti mosquito.
The director of the children's hospital, Dr. Arturo Grullon, Dr. Mirna Lopez, reported that this health center handles an average of 15 to 20 patients affected by dengue daily, experiencing a slight increase in emergency and outpatient consultations of febrile patients.
Dr. Mirna López, director of the children's hospital, Dr. Arturo Grullón.
She said that of the total number of children admitted, only one is in intensive care, and his health remains stable. So far this year, two patients have died from the disease.
López explained that most of those affected by dengue come from different sectors of Santiago, such as Pueblo Nuevo, Cienfuegos, Jacagua, San José de Las Matas, as well as Montecristi and other towns of the Cibao region.
Meanwhile, in the hospitals José María Cabral y Báez and Presidente Estrella Ureña, the cases of dengue fever are sporadic. For example, at the Cabral y Baez hospital, there have been six cases of dengue in the last 15 days; 4 of them were admitted and subsequently sent home, according to the medical director, Manasés Peña.
Only two patients had been admitted to the Presidente Estrella Ureña Hospital recently.
President Estrella Ureña Hospital
On the other hand, the provincial authorities of Public Health informed that they continue the fumigation and cleaning up of garbage in various sectors of Santiago as a prevention against dengue fever and other diseases transmitted by vectors.
The cleaning activities, orientation, and education to combat dengue are conducted in schools, colleges, and neighborhood councils.
Dengue mosquito (External source)
Dengue mosquito (External source)
Corominas Clinic
At the Corominas clinic, one of the traditional private health centers in Santiago, there are currently 16 hospitalized patients, 2 of whom are in the intensive care unit, none of whom have died.