Central Bank maintains 7.50% interest rate; sees economy stable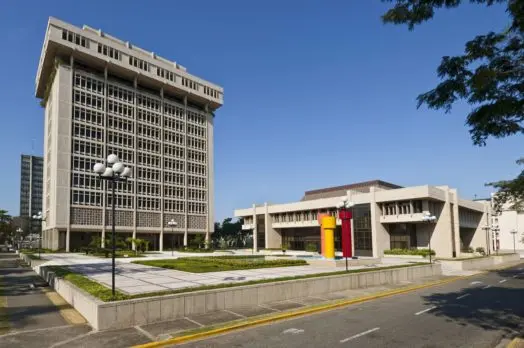 Central Bank
The Central Bank will maintain the monetary policy interest rate (TPM) at 7.50% per annum after an exhaustive evaluation of the evolution of external and internal uncertainty factors and the behavior of the economy, especially inflation.
In this order, the permanent liquidity expansion facility rate or 1-day repos will remain at 8.00 % per annum and the rate of interest-bearing deposits (Overnight) at 6.25% per annum.
The measure was adopted at this month's monetary policy meeting, where the various factors affecting the excellent performance of the economy were evaluated; among these, the inter-annual inflation has been significantly reduced this year and remains within the target range of 4.0 % ± 1.0 %.
"Year-on-year inflation has declined from a peak of 9.64 % in April 2022 to 4.27 % in August 2023, equivalent to a drop of 537 basis points in this period," while core inflation remains down by decreasing from 7.29 % in May 2022 to 4.82% last August.
"In this context of low inflationary pressures, the BCRD has reduced its monetary policy rate by 100 basis points cumulatively since its May meeting," explained the BCRD.
It indicates that the Monthly Economic Activity Indicator (IMAE) registered an expansion of 2.0% inter-annual in August, accumulating an average growth of 1.5% in the first eight months of this year.
"As a result of the easing measures, a higher growth of monetary aggregates is observed, which are expanding at rates significantly higher than that of nominal GDP. In that sense, the Circulating Medium (M1) registered a year-on-year increase of 14.8 % at the end of August; while the Expanded Money Supply (M2) and Broad Sense Money (M3) grew 17.5 % and 15.4 % year-on-year, respectively," he said.
In this context of greater liquidity, the private credit portfolio in local currency continues to grow above 17% year-on-year, driven by the expansion of loans to productive sectors, such as construction and commerce.
He added that more than RD$126 billion have been channeled through financial intermediaries for loans to productive sectors and households due to the liberalization of the legal reserve and the rapid liquidity facility.
He highlighted that the excellent performance of foreign exchange-generating activities has contributed to the stability of the peso, including the hotel sector, construction, and agriculture.