Dominican Republic will not participate in intervention in Haiti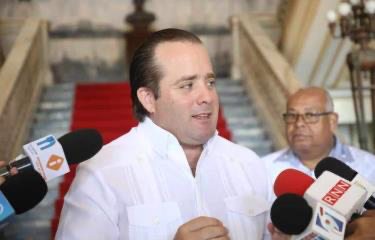 Santo Domingo.- The Administrative Minister of the Presidency, José Ignacio Paliza, has emphasized that the Dominican government will not participate in the intervention process in Haiti to prevent further deterioration of commercial relations between the two nations. He stated that the Dominican government's involvement in such an intervention would not be conducive to long-term and medium-term relations.
Paliza commended the decision made by the United Nations Security Council to approve the deployment of a multisector force in Haiti to address violence and contribute to public order. He regarded this decision as a national achievement and attributed it to the persistent efforts of Dominican diplomacy led by President Luis Abinader.
Regarding the impact of maintaining the border closure despite the deployment of troops in Haitian territory, Paliza mentioned that it is a situation that will need to be analyzed as it unfolds. He emphasized that the resolution changes the dynamics of relationships between the two countries.
María José Martínez, Vice Minister of Public Credit, acknowledged that there would be an economic impact on the Dominican Republic due to the suspension of trade with Haiti. However, she pointed out that the financial damage should be assessed in terms of how long the measures by the local government last and noted that they have already encountered investor inquiries about economic stability.
Both officials shared their views during the celebration of the "Expo Feria Mercado de Valores 2023" fair held at the Ministry of Foreign Affairs (MIREX).
The UN Security Council recently voted to send a multinational force, led by Kenya, to Haiti to combat violent gangs and help stabilize the country. This resolution authorizes the deployment of the force for one year, with a review after nine months. It represents a significant international effort to address the challenges faced by Haiti.