Arajet launches training program for Dominican pilots with Boeing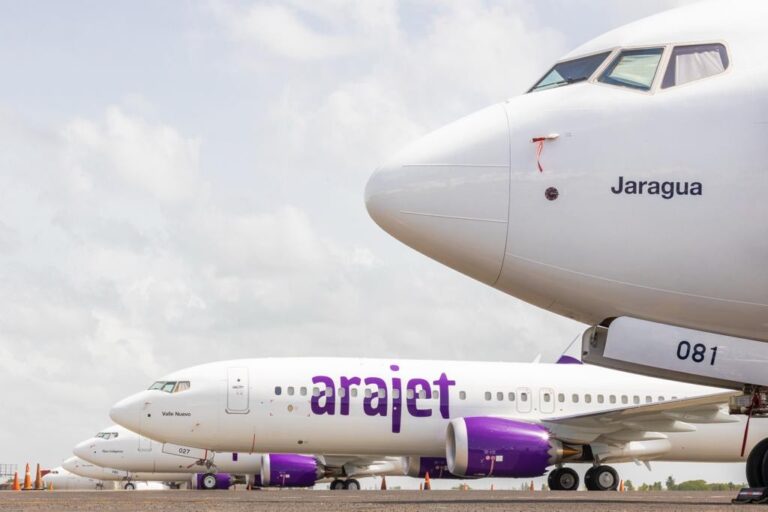 Santo Domingo.- Arajet, the Dominican airline, has unveiled its scholarship program for cadets as part of its commitment to social responsibility and promoting local aviation talent among Dominican pilots.
Arajet has announced that this initiative will leverage Boeing's training tools and services to provide educational opportunities that meet global standards. The goal is to contribute to the growth of the aviation sector in the Dominican Republic and establish the country as the preferred hub for connections in the Caribbean.
In the program's initial phase, Arajet will offer 10 scholarships for the first course in the Dominican Republic. This course will include a theoretical module, and the two most outstanding cadets will have the unique opportunity to receive training in the Boeing flight simulator located in Miami. Subsequently, they will be eligible to apply for positions as first officers with the airline.
Victor Pacheco, CEO and founder of Arajet, expressed the airline's commitment to nurturing Dominican aviation in all aspects. He emphasized the importance of having highly trained pilots who are native to the country, thereby ensuring that they become world-class professionals.
Pacheco also highlighted that these actions underline Arajet's dedication to creating employment opportunities for Dominican talent and equipping them with the skills and knowledge needed to contribute to the growth of the aviation sector in the nation.
Arajet has specified the eligibility requirements for candidates interested in applying for the Pilot Cadet Program. Applicants must be Dominican citizens of legal age, possess a commercial pilot's license, and have a minimum of 250 hours of flight experience, including dual aircraft motor or multi-motor experience. According to ICAO standards, they should also hold an American visa and have at least a level 4 proficiency in English.
The application period for the Pilot Cadet Program scholarships will be open from October 6 to October 13. Detailed information about the eligibility criteria and the application process can be found on the official Arajet website, specifically in the "Work for Arajet" section.