Haiti does not care about the impact of the border closure ordered by the Dominican Republic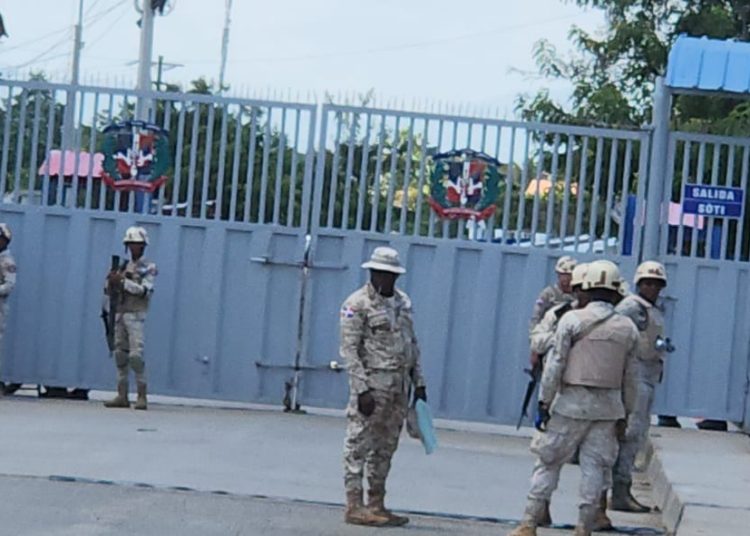 Haitians are enduring the consequences of the border closure imposed by the Dominican Republic in retaliation for the construction of an irrigation canal on the Massacre River. They are facing shortages of essential supplies, but their determination to complete the canal remains steadfast.
Over half of Haiti's consumed goods originate from the Dominican Republic, making it the second-largest trading partner of the Dominican Republic. Haitians heavily rely on Dominican food products, as well as medicine and construction materials.
Since the border closure, shortages have become evident in public markets and Haitian households. Price gouging has become common due to extortion by armed gangs that demand extra money from transporters, ultimately increasing prices for consumers.
Haiti's ongoing insecurity crisis, which has persisted for at least five years, has significantly impacted food security. Control of roads by kidnappers and extortionists has disrupted transportation, and armed gangs have encroached upon regions crucial for food production.
Dominican products like coconuts, banana figs, and eggs are scarce in Haitian markets, and their prices have doubled or even tripled in a matter of days. Some merchants and consumers have even begun to suspect that these products may be contaminated.
Smuggling has surged due to shortages. Dominican products, including rotten eggs, continue to enter Haiti illegally. Videos on social media depict people crossing uncontrolled border areas on foot to buy Dominican goods and sell them in Haitian markets.
Despite the challenges, some merchants remain resolute in their support for the irrigation canal project. They prioritize the canal's completion over short-term losses and are determined to contribute to a project they believe will benefit their well-being.
Haitian citizens have united around the canal project, and slogans like "The canal will not stop" and "The canal or death" are prevalent. A campaign encouraging the consumption of local products has gained traction on social media.
This rare display of nationalism and unity has prompted a revaluation of local production. Some believe that if security improves, Haiti can achieve self-sufficiency and resist external exploitation.
While the border closure has caused economic challenges on both sides, it has not halted the canal project. The Dominican government has had to provide assistance to its affected merchants and producers.