Dominican Republic seeks conservation of 30% of its land and sea surface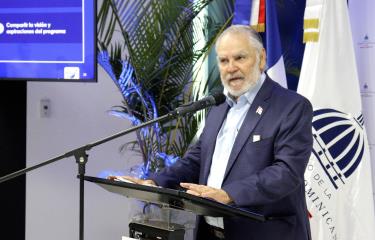 Santo Domingo.- The Dominican Republic has launched the "Dominican Republic 30×30" strategy, aimed at conserving 30% of the country's land and maritime surface as protected areas and protection mechanisms. This initiative aligns with the global goal set during the United Nations Conference on Biodiversity (COP15) to protect 30% of the planet's surface.
The objectives of the strategy include strengthening the management of protected areas, promoting sustainable practices in fishing and agriculture, enhancing access to financial instruments, fostering sustainable tourism, and generating effective governance and regulatory mechanisms.
The plan also focuses on community and sector awareness, the allocation of financial resources, and effective management plans for all protected areas. This comprehensive approach aims to improve the quality of life in the Dominican Republic while conserving natural resources.
The Vice Minister of Protected Areas and Biodiversity emphasized the importance of this initiative for preserving the country's natural heritage, especially its protected areas. The Dominican Republic already has 26% of its land territory under protection criteria, and the goal is to increase this to 30%.
Regarding marine conservation, there are challenges, as only around 11% of the marine surface is protected. Efforts are underway to double the marine protected surface to safeguard vital ocean areas.