Storm Sean and a tropical wave form in the Atlantic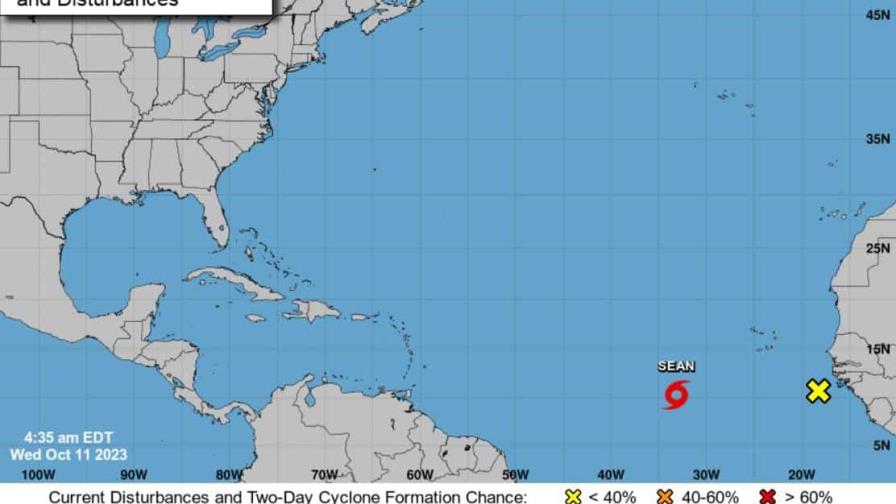 Tropical Storm Sean has developed in the Atlantic Ocean, and a tropical wave located behind it has a 20% chance of becoming a tropical cyclone.
As of 5:00 a.m., Tropical Storm Sean was situated approximately 1,170 kilometers west/southwest of Cape Verde. It is moving west-northwest at a speed of around 20 kilometers per hour, with winds reaching nearly 65 kilometers per hour.
There is also a tropical wave located several hundred miles south-southeast of the Cape Verde Islands. This wave is generating a large area of showers and thunderstorms. The probability of it forming into a tropical cyclone within 48 hours is 20%, and within seven days, it increases to 30%.
Environmental conditions appear favorable for the system's further development as it moves westward across the eastern and central tropical Atlantic. The National Meteorological Office (Onamet) is closely monitoring these tropical systems.