Government blames Haiti for any tragedy along the canal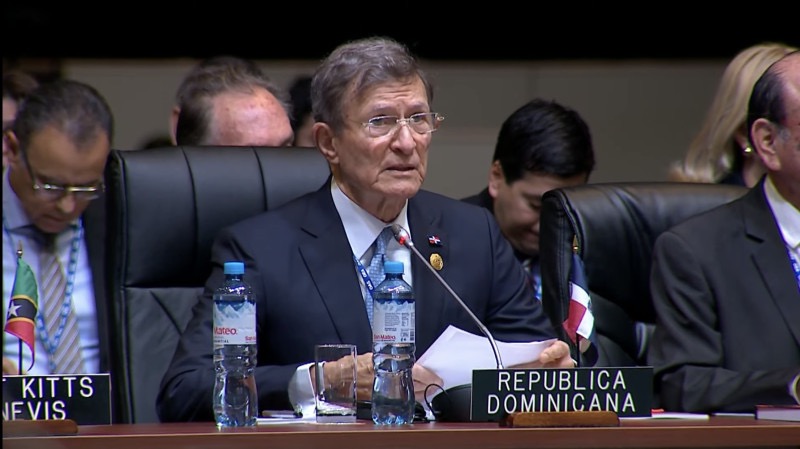 Santo Domingo.- The Dominican Foreign Minister, Roberto Álvarez, has criticized the statements made by the Haitian ambassador to the Organization of American States (OAS), Léon Charles, who asserted that the construction of the canal over the Masacre River would not be halted. Álvarez described these statements as "irrational and unacceptable."
He emphasized the Dominican Republic's interest in finding a fair and equitable solution to the issue but also expressed concern about the potential consequences of the canal construction. Álvarez highlighted that if the canal proceeds, it could lead to flooding in nearby communities, including the Codevi free zone, jeopardizing both Haitian and Dominican workers.
The Dominican Government has been attempting to address this matter through dialogue, but Álvarez expressed frustration with Haiti's stance. He called on Haiti to cease the construction temporarily so that necessary studies can determine its feasibility. The Dominican Government believes that the canal's construction may not be viable, and they seek to avoid a catastrophe.
The Secretary-General of the OAS, Luis Almagro, also called for dialogue to resolve the conflict and offered to send a technical mission to assess the situation. He requested support from the President of the Caribbean Community (Caricom) to assist in the dialogue process.
A delegation from the OAS is expected to visit Juana Méndez to observe the canal construction soon. The situation remains a point of contention between the two neighboring nations.