Hot weather for Sunday with some local showers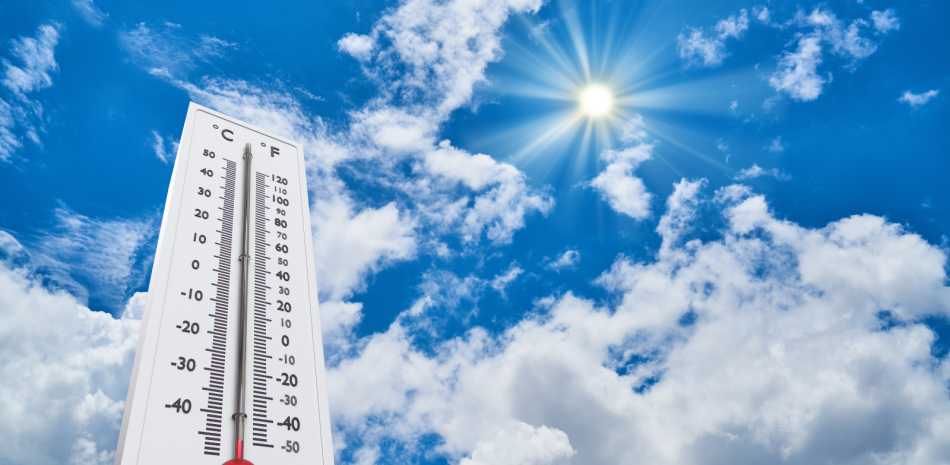 The National Meteorological Office (Onamet) forecasts a hot Sunday, sunny morning, and some showers in the afternoon.
The rains will be with isolated thundershowers and occasional gusts of wind towards localities of Puerto Plata, Santiago, La Vega, Valverde, Santiago Rodríguez, Dajabón, Monte Cristi, Elías Piña, and Monte Plata; as a result of an air mass with higher humidity content plus the effects of a weak trough.
Temperatures will remain hot with a high wind chill due to a warm wind from the southeast. Therefore, it is essential to drink plenty of water, wear light-colored and light clothing, select ventilated places to mitigate the impact of heat and remember not to expose yourself to the sun for prolonged periods, especially from 11:00 a.m. to 4:00 p.m.
"Tomorrow, Monday, the weak trough will move away from our area of responsibility, so a high pressure system (anticyclonic circulation) will dominate the weather conditions, which will favor a mostly sunny sky with low cloudiness and little precipitation. Only some local showers with possible thundershowers are expected in Puerto Plata, Santiago, Valverde, among others, due to the orographic effects and diurnal warming," says the report.
Tropical depression
Tropical depression Sean is about 1,790 km east of the northern leeward islands. It continues to move northwestward at a speed of 15 kph. With maximum sustained winds of 55 kph. This system is expected to continue to weaken gradually over the next few days.
On the other hand, the Onamet continues to monitor the area of downpours and thundershowers associated with a low-pressure system located hundreds of kilometers southwest of the Cape Verde Islands, which, so far, remains with the same probability of 70% for the next 48 hours and 90% during the next seven days to become a tropical cyclone. Due to these meteorological systems' location, distance, and displacement, they do not represent a danger to our country.