The annular solar eclipse could be seen for more than three hours in the Dominican Republic.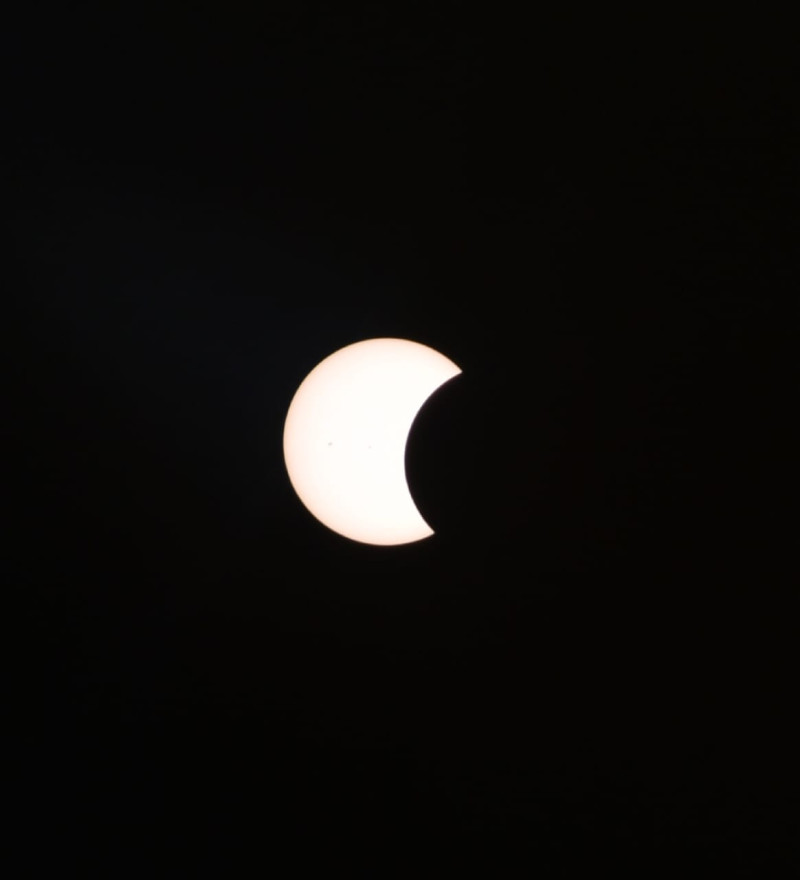 The annular solar eclipse was seen in the Dominican Republic for a little more than three hours this Saturday, according to the Dominican Astronomical Association (Astrodom).
Dozens of people showed up at the Museum of Natural Sciences of Santo Domingo, where they could appreciate the eclipse through telescopes and other devices.
"The weather conditions were optimal, ideal for enjoying the eclipse," Félix León, a member of Astrodom, told EFE, who witnessed the phenomenon with his family.
Leon said the eclipse had maximum exposure in the country's capital of 49.7%, which could be more significant towards the west of the Caribbean nation.
"We were giving explanations to people about this annular solar eclipse, and everyone who enjoyed it did so with the recommended protection measures," León added, reiterating that, contrary to the partial solar eclipse of 2017, this time, the weather conditions were "magnificent" to enjoy it.
Several major Dominican newspapers posted on their websites the worldwide monitoring that the EFE Agency gave to the eclipse through its YouTube channel.
An eclipse occurs when one astronomical object totally or partially hides another. From Earth, we can see solar and lunar eclipses. In the first case, the Moon obscures the solar disk, and in the second, the Moon intervenes in the shadow that the Earth casts in space.
In an annular eclipse like today's, the Moon does not cover the Sun's disk, although their centers are well aligned, and the result is a bright orange ring surrounding the lunar disk.
The eclipse began its path on Saturday on the coast of the northwestern United States, from where it continued through the United States and parts of Central America, the Caribbean, and South America.