Pedernales sellers denounce crisis due to land border closure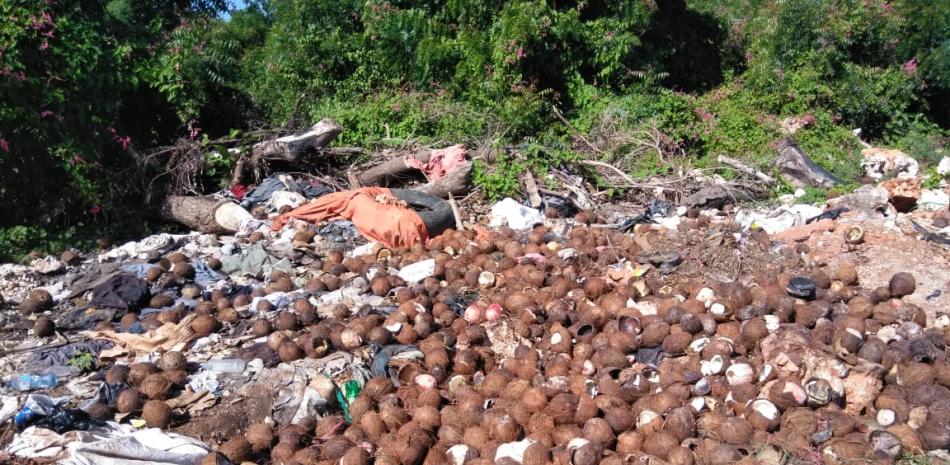 Pedernales.- Dominican merchants and sellers are facing substantial losses, amounting to thousands of pesos, due to the government's decision to close the land border. This closure has resulted in significant damage to various products, including coconuts, onions, and manufactured goods.
Elvis Ruiz, one of the affected sellers, shared his predicament, stating that he had purchased 15,000 units of coconuts. However, as buyers became scarce, the product began to spoil about ten days ago. Faced with this situation, Ruiz was forced to dispose of a large quantity of damaged coconuts, as there was no time to donate them.
In addition to this, Ruiz mentioned that Cesfront military personnel seized 97 bags of coconuts when he attempted to sell them to Haitians via sea, to mitigate his mounting losses.
The closure of the border on the Haitian side has also had a detrimental impact on the onion market, with hundreds of units of onions, approximately 28 quintals, being damaged. This has resulted in significant financial losses for sellers like Ruiz, who are grappling with bank loans.
Miguel Rivas, an egg seller in the region, reported that military forces confiscated hundreds of units of eggs at the "El Canal" checkpoint while he was transporting them to agricultural colonies in Aguas Negras, Mencía, and La Altagracia. These areas have restrictions on transporting rice and other essential consumer products.
Furthermore, Maximiliano Rodríguez, a merchant dealing in manufactured goods, expressed dissatisfaction with the authorities for not fulfilling promises made to him over the past ten months. He claimed that assurances were given to compensate him for the demolition of his buildings to make way for a perimeter wall. However, the opposite has occurred, and now, due to a lack of resources, he has had to rent a building for 40,000 pesos to store his merchandise.