Academy of Sciences puts into circulation magazine on the economic future of the Dominican Republic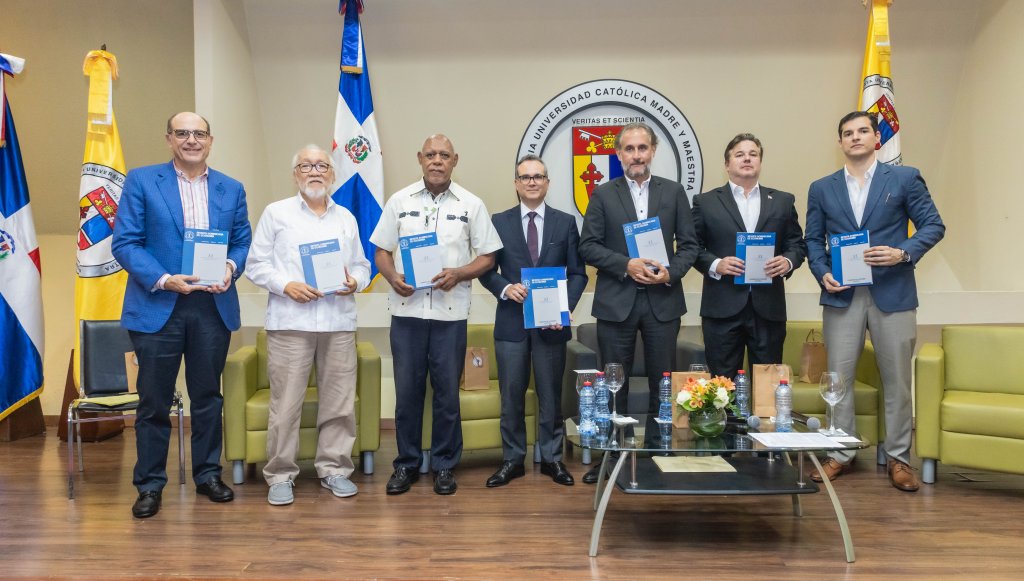 Santo Domingo.- The Academy of Sciences of the Dominican Republic (ACRD) has released the 11th edition of the "Dominican Journal of Economy," featuring analyses by 33 economists on the future of the country's economy. The publication addresses the economic reality in the Dominican Republic within the context of a globalized world, where monetary borders are blurred, and international markets are influenced by common forces.
Eleuterio Martínez, President of the ACRD, emphasized that the journal collects essential elements defining the country's economic situation. The articles delve into the main challenges facing the Dominican economy, considering the impacts of the COVID-19 pandemic and the Russia-Ukraine conflict, which have had far-reaching economic, health, ideological, and geopolitical consequences.
José Luis De Ramón, Coordinator of the Economic Commission of the Academy of Sciences, highlighted that the complex global and local political and social situations required a comprehensive analysis. The economists in the publication were chosen for their ability to incorporate the complexities of these situations into their assessments.
The journal covers a wide range of topics, including water resources, public-private partnerships, banking, well-being, happiness, and growth, China's relationships, debt, education, energy, institutional strengthening, public spending measurement, Haitian immigration, foreign investment, environmental issues, nearshoring, pensions, poverty, inequality, productivity, salary, tax reform, health, and food security.
The group of economists contributing to the journal includes Julio Andújar Scheker, José Adalberto Arias, Jaime Aristy-Escuder, Rosa Cañete Alonso, Guillermo Caram, Antonio Ciriaco Cruz, Miguel Collado Di Franco, Alexis Cruz Rodríguez, Andrés Dauhajre Jr., José Luis De Ramón, Guarocuya Félix, Eduardo García Michel, Rolando M. Guzmán, Magdalena Lizardo, Daniel E. de la Rosa, Juan Ariel Jiménez, Dr. Huáscar Jiménez Pichardo, Eduardo Klinger Pevida, Juan Carlos López Pérez, Richard Medina Gómez, Jacqueline Mora, José Antonio Pellerano, Ellen Pérez Ducy, Ramón Pérez Minaya, Peter A. Prazmowski, Magdalena Rathe, Rosanna Ruíz, José R. Sánchez-Fung, Miguel Sang Ben, Amelia U. Santos Paulino, Harold Vásquez, Luis Viyella Caolo, and Gustavo Volmar.