Recommendations issued on the Dominican Atlantic coast due to abnormal waves linked to Tammy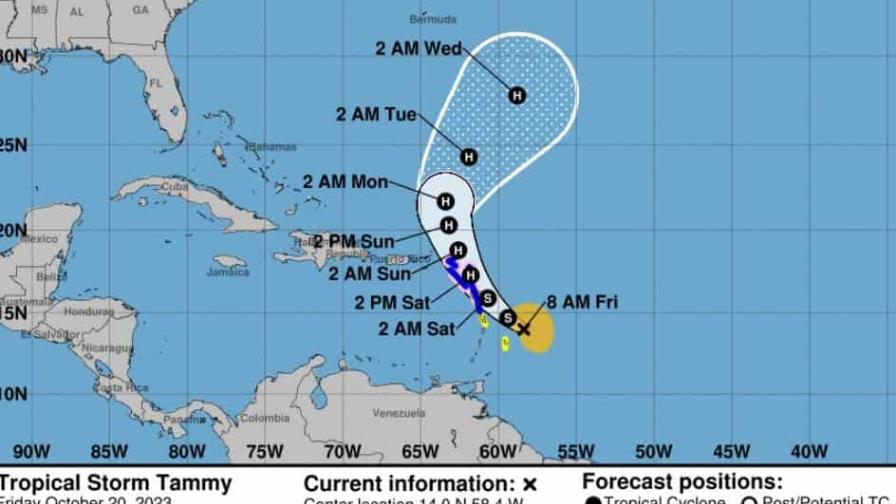 Tropical Storm Tammy is currently located approximately 150 kilometers northeast of Barbados and has the potential to strengthen into a hurricane by Saturday. The National Meteorological Office (Onamet) has issued recommendations for residents to closely monitor the storm's development due to possible changes in intensity and trajectory.
In addition to monitoring the storm, Onamet has also issued a recommendation regarding abnormal waves on the Atlantic coast from Cabo Francés Viejo (María Trinidad Sánchez) to Cabo Engaño (La Altagracia). They advise operators of small and fragile vessels to exercise caution and avoid venturing out to sea due to these abnormal wave conditions on the Atlantic coast.
The entity expects the waves to gradually return to normal by Sunday night, while the Caribbean coast will remain unaffected. Onamet had previously warned that Storm Tammy would impact the waves on the Atlantic coast on Saturday and Sunday.
The United States National Hurricane Center reports that Tammy is currently moving west-northwest at approximately 11 kilometers per hour. This general movement is expected to continue until later in the afternoon. A northwestward turn is anticipated, followed by a north-northwestward and northward turn on Saturday night into Sunday night. The center of Tammy is projected to move near or over parts of the Leeward Islands and then north of the northern Leeward Islands.
As of the latest data, Tammy has maximum sustained winds of around 100 kilometers per hour with stronger gusts.